Business and Finance News videos
Friday, 01 March 2013
Truck maker, Volvo Group has made cutbacks in its research and development sector with 200 consultants in the first quarter, according to the company's CEO.
---
Thursday, 28 February 2013
The French Atlas Copco subsidiary Exlair S.A.S has acquired Air et Techniques Energies Provence (ATEP), a distributor of industrial compressors and related products based in Aix-en-Provence, France.
---
Wednesday, 27 February 2013
Boat manufacturer, Nord West & Najad in Henan, Orust in Sweden has filed for bankruptcy. The company is one of Scandinavia's largest boat builders and this indicates a continued worrying economic situation in the country and that market.
---
Tuesday, 26 February 2013
Sweden's IKEA stopped nearly all sales of meatballs at its furniture store cafeterias across Europe after tests in the Czech Republic on Monday showed some contained horsemeat - Reuters
---
Saturday, 23 February 2013
The Norwegian oil fund, the Norwegian government's wealth found in challenging hard into Swedish assets such that one of the darlings of the Swedish households and investors, Volvo AB is gradually being swept away by the Norwegians.
---
Friday, 22 February 2013
The Group delivered a profit of USD 4.0bn (USD 3.4bn), which was slightly higher than the latest announced outlook of around USD 3.7bn expressed on 9 November 2012.
---
Thursday, 21 February 2013
Media company, Modern Times Group, MTG AB (publ.) today announced that it has signed a multi-year agreement with BSkyB ('Sky') to distribute the Sky Sports News HD channel on MTG's Viasat satellite platforms.
---
Wednesday, 20 February 2013
Weak demand especially in its lead market Europe has driven Swedish truck maker, Volvo Group to see it's truck deliveries plummeted to 10,791 in January, down 23 percent compared with the same month in 2012.

---
Tuesday, 19 February 2013
Volvo Car Corporation
sales of Volvo cars in Europe fell in January compared with the same month in the 2012, a decrease of some 16.8 percent.

---
Monday, 18 February 2013
Statoil Monday reports that in partnership with Total S.A. and Det Norske Oljeselskap ASA is to award Daewoo Shipbuilding & Marine Engineering Co. Ltd, NOK6.1 billion contract to build the topsides for the Dagny platform, with Aker Solutions ASA as a major sub-contractor.
---
Wednesday, 13 February 2013
Clothing company, Björn Borg is acquiring the operations in Finland from the current distributor, Fashion Case Oy, owned by Anne Immonen.

Wednesday, 13 February 2013
Cash management company, Loomis is strengthening its service offering in the United Kingdom through a partnership agreement with NCR, whereby NCR will take over ATM technical service operations.
---
Tuesday, 12 February 2013
Norwegian aluminum producer Norsk Hydro ASA said Tuesday that although lower prices weighed on its fourth-quarter earnings compared to the year-ago period, it swung to a net profit. More from Norsk Hydro
---
Monday, 11 February 2013
Finnish utility Teollisuuden Voima said Monday it is preparing for the possibility that the Olkiluoto 3 nuclear reactor may be further delayed until 2016. ADVFN
---
Monday, 11 February 2013
As Swedish farmers work extremely hard and calculate how to balance things like climate change, prolonged winter, and price vulnerability, criminals on their part are calculating what to do with them.
---
Thursday, 07 February 2013
Danish bank, Danske Bank, Thursday said it expects loan impairment charges for its core business to come down in the current year, as it posted growing fourth-quarter net profit from a year earlier, helped by declining loan losses.
Continue reading from ADVFN and the press release from Nasdaq OMX, Globe Newswire
---
Thursday, 07 February 2013
Norwegian oil and gas company Statoil reported on Thursday that it expects production to fall in 2013 because of the terror attack on its facility in Algeria and lower gas output in the U.S. and Europe, but posted higher-than-forecast net profit for the fourth quarter. Continue reading from ADVFN (external link)
---
Novo Nordisk receive punitive tax of Dkr3.6 billion from the Danish tax authority (Dkr1= USD 0.18)
Tuesday, 05 February 2013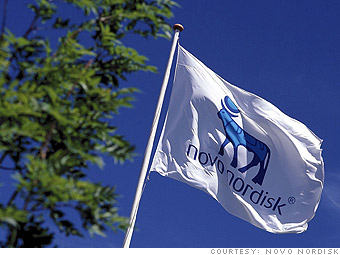 Danish pharmaceutical company, Novo Nordisk A/S, is being hit by the Danish tax authorities with a "punitive bill of unpaid taxes".

Tuesday, 05 February 2013
Mining company, Northland Resources S.A. said Tuesday that its plan to raise money to finance the development of a new mine had failed, and that it had cancelled equity and debt offerings totalling $375 million, which caused its share price to fall heavily. - Market Watch
---
Tuesday, 05 February 2013
Engineering group Alfa Laval posted an adjusted EBITA results of Skr1.316 million for the fourth quarter of 2012, driven by strong order intake.

---
Tuesday, 05 February 2013
Men who consume vitamin C supplements have a significantly increased risk of kidney stones.
---
Monday, 04 February 2013
Worldwide unveiling of radiation delivery technology will be held March 1 in Atlanta, USA

---
Friday, 01 February 2013
Business creation in Sweden has fallen as the weak economic climate means that business creation perception has weakened.

---
Thursday, 31 January 2013
TeliaSonera's will pay out shareholders big dividends, after reporting impressive earnings but common workers in the company will pay a heavy price - retrenchment.

---
Thursday, 31 January 2013
Swedish telecom giant, Ericsson reported an enhanced profitability and delivered what has been considered as growth. Though with declining sales, the company saw increase fourth quarter sales by 5 percent to Skr66.9 billion.

---
Thursday, 31 January 2013
The other Swedish giant bank, SEB's report a slightly better than the market expected report for its end of year activities.

---
Friday, 01 March 2013
Sweden's GDP rose 1.4 percent in the fourth quarter, compared with the corresponding quarter of the 2011. Compared with the previous quarter, GDP was unchanged, latest official data from Statistic Sweden (SCB) show.

---
Friday, 01 March 2013
On the back of the Swedish GDP growth, the Swedish Economic situation, going forward, looks good as the purchasing managers index (PMI) continued to improve in February 2013.


---
Friday, 01 March 2013
SEB chief, Annika Falkengren, can look back on a good year, both for her Bank and for her personal finance. Her annual salary was increased by a Skr1 million to Skr8 million, which represents a premium of 14 percent, according to the annual report.

---
Friday, 01 March 2013
Swedish women who suffer from cancer have been reported to register a high rate of survival in Sweden, a new study shows.




---
Thursday, 28 February 2013
As the krona has been getting stronger in the past months thus hurting Swedish exporters, the Sweden's Prime Minister said on Thursday that the Krona looks to remain strong, as Swedish exporters should get used to it, reports Dow Jones News via ADVFN
---
Thursday, 28 February 2013
The Swedish governing alliance parties have seen their support dropped while the Social Democrats and the Left Party have seen more support pouring into them, a new opinion poll shows that reflect a changes in the Swedish political support.
---
Thursday, 28 February 2013
The EU called for a cap on how big European bank executives can get in bonuses. That is the meaning of an EU decision taken last night but as would be expected the UK is in rejection to the policy that it will kill its financial sector in London. Read more from the Guardian
Img: London Financial district
---
Wednesday, 27 February 2013
Sweden always lead in areas of technological change as well as means and methods of collecting public money emanating or driven by that change. One area where technological change coalesces with the quest to collect more money is in the television viewing sector.
---
Wednesday, 27 February 2013
As the Swedish government's flagship free school system seen by many as making it possible for children from disadvantaged background to get a shot at private education, it has turned out that such is not the case. Discrimination is actually rife with the systems than would have been imagined.
---
Wednesday, 27 February 2013
Britain's economy contracted by 0.3 percent in the final quarter of 2012 as originally estimated, but yearly growth was revised up, data showed on Wednesday reports Reuters
---
Wednesday, 27 February 2013
As attractive as China is to many Western companies seeking to benefit from its cheap labour and the like, fraud is common in China, and many foreign businesspersons have gone through such bitter experiences. Two Swedish companies turn out to be a recently identified victims

Wednesday, 27 February 2013
Swedish imports and exports fell by 4 percent in 2012 Swedish. Decreased trade within the commodity group machinery/transport equipment explained the decline to a large extent.



---
Tuesday, 26 February 2013
There has increased reports of identity fraud in Sweden with over 20 000 reported around the capital, Stockholm.




---
Tuesday, 26 February 2013
If the gloomy UK has someone who could provide a powerful humour at times of despair, then the Mayor of London, Boris Johnson is the man. Watch how he characterised his opponents in the London parliament yesterday
,
'

Supine Protoplasmic Invertebrate Jellies'
---
Monday, 25 February 2013
The fall of UK economy has not affected the market in a big way. In fact, the market had expected that the British credit rating would be downgraded though the question remains when. So what is happening now?



---
Monday, 25 February 2013
Confidence in the Swedish Prime Minister, Fredrik Reinfeldt (M) is on the increase although the Swedish economy continue to remain depressed. Swedish people (voters) in a new survey believe that the PM is doing a good job.

Monday, 25 February 2013
Danish Prime Minister, Helle Thorning-Schmidt (pictured) will this week proposes that the Danish corporate taxes be reduced from 25 to 22 percent. The aim is said to catch up with the likes of Sweden and Germany where such taxes have been reduced.




Monday, 25 February 2013
The idea than there could be the possibility of a tunnel to link Germany and Sweden is raising eyebrows in Swedes and construction giant Skanska feels that it is something that it could be interested in doing.


---
Sunday, 24 February 2013
A
ccording to the latest Swedish population assessment, some additional 52,000 Swedish people left Sweden last year, a new record when it comes to the amount of people "fleeing" the country. The question why the exodus and where are they moving to?
Img -

Lisbon attracts many Swedes



Sunday, 24 February 2013
Swedish police has broken a league boat engine thieves that has baffled boat owners in the past months.
---
Saturday, 23 February 2013
The growing believes in radical capitalism and increasing quest for wealth and the Americans - style wealth grab has changed the Swedish society. This has means that wealth gap between workers, students and old is so wide that there is growing concern.

---
Friday, 22 February 2013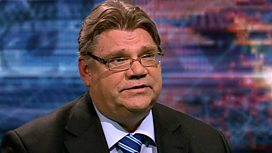 The Finnish far right party chairman Timo Soini appeared on BBC program hard talk on Wednesday and rejected accusations that his party is a racist party. Something other Finnish political leaders such as the Swedish party chairman, Carl Haglund finds very worrying.
Watch Timo Soini on BBC hard talk
22 February 2013
Swedish newspapers are no longer selling as before as Swedes become less interested in buying a newspaper. Therefore Swedish print newspaper editions have seen reduced circulations as more people choose to get their news from the Internet.
---
Thursday, 21 February 2013
A new report based on what a new Swedish government investigative study has called on the Swedish retirement age to be increased by two years from 67 to 69.


---
Wednesday, 20 February 2013
At year-end, Sweden's population stood at 9,5million people meaning that Sweden's population increased by more than 70 000 people in 2012.



---
Wednesday, 20 February 2013
The enthusiasm which the Swedish pharmacy entrepreneurs had three years ago when the sector was deregulated is not bearing the fruits which those investors thought the sector will provide.


Wednesday, 20 February 2013
The Swedish economy continues to turn around at macro level and it looks like the government will end up borrowing to pay for its expenses.




---
Wednesday, 20 February 2013
Blamed on foreign competition and the black gaming market, in terms of earnings by the gamming companies, turnover in the Swedish regulated gaming market fell last year.



---
Tuesday, 19 February 2013
German food chain Lidl which has been struggling to get a strong hold in the Swedish retail sector has been hit by the horse meat scandal and it remains to see how the Swedish consumers will react. Also Nestle which has bragged that it was not affected by the horse meat dance tune has also join chorus.

Tuesday, 19 February 2013
Otherwise known as payday loan companies, their proliferation in Sweden in the past years have just in a few years started creating problems to Swedish families. The Swedish authorities are not happy.
---
Monday, 18 February 2013
Hedge funds are selling more pounds than they are buying – and speculators are heading for the exit. According to the Guardian newspaper, Sterling's days as a safe haven currency are over for now. Keep reading
---
Monday, 18 February 2013
Terrorist threat to Norway has increased since last year and has persisted since then. The current threats are now being blamed on extreme Islamists and they have been determined to be most serious threat.


---
Monday, 18 February 2013
The economic standard for Swedish households has increased significantly during the 2000s. In 2011 the economic standard was more than 40 percent higher than in 1999.



---
Monday, 18 February 2013
More British people are indicating that they would want their country to withdraw from the EU, believing that the EU is not as progressive as they had hoped, according to a new opinion polls report.



---
Monday, 18 February 2013
Swedish wealthy people have started bringing back their wealth to Sweden after the government, in recent policies made it clear that it will not prosecute or force people to pay retrospective property taxes on them when they are brought back to the country.

---
Sunday, 17 February 2013
A new opinion poll on Sunday has given the Swedish Green party a high point in the Swedish political scene, thus knocking the far right party, Sweden Democrats off pole position.


Sunday, 17 February 2013
Researchers at Umeå University, Sweden have developed a new technique that can reveal blood doping that could previously escaped detection.


---
Friday, 15 February 2013
Swedish house prices have taken some beating in the past few months such that there was beginning to the fears that the so-called over-inflated Swedish house prices could become a bubble. It turns out that such might not be the case.

---
Friday, 15 February 2013
Military equipment manufacturer, Saab has signed an agreement with the Swedish Defence Materiel Administration (FMV), which provides technology for Sweden's security on the development of the next version of the Gripen fighter jets, the Gripen E.

---
Tuesday, 12 February 2013
Economics Nobel Prise winner, Pual Krugman is a fan of the Swedish model of economic management and he is not shy to talk about it. As the issue of taxation, continue to dog the American economic debate, Krugman, according to business Insider, believe that the Americans have something to learn from Sweden. Read more from Business Insider
---
Tuesday, 12 February 2013
North Korea's new Ambassador to Sweden was today expected to pay a courtesy call at the Swedish foreign Ministry. But that did not happens because Carl Bildt, Swedish Foreign Minister, would not entertain a government, at a high level that keep on violating international rules and creating wanton provocations.
---
Tuesday, 12 February 2013
Swedish entertainment community and the public love Beyoncé. One evidence of that is it took two hours for the tickets to Beyoncé's concert in Sweden this spring to sell off.
---
Monday, 11 February 2013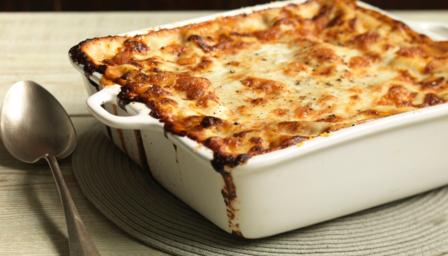 Lasagna that might have contained horsemeat is reported to have been sold to companies that produce schools meals through Sweden. It also has been reported to been in food sold to various launch restaurants in the country
---
Monday, 11 February 2013

They have everything children from deprived societies lack but they are not happy, as such, they kill themselves.




---
Monday, 11 February 2013
Just the feeling of Eastern European immigration coming to Britain is creating panic and hysteria in the UK, but in Sweden, the people here are more relaxed about the question of increased immigrant.
---
Friday, 08 February 2013
The unemployment rate in Sweden among the Swedish workforce was 4.8 percent in January, compared with 4.8 percent the previous month.



---
Friday, 08 February 2013
Swedish far right party, Sweden Democrats is having it hard to put its stamp in policies in local government, as members feel shy to lead and influence policy.

---
Friday, 08 February 2013
The credit rating agency Moody's on Thursday raised Iceland's credit rating from negative to stable.



---
Thursday, 07 February 2013
Swedish Prime Minister, Fredrik Reinfeldt, would not lead his party, the conservative Moderate party to be pressured in reducing the number of immigrants to Sweden.

---
Thursday, 07 February 2013
Swedish real estate prices for one- or two-dwelling buildings were unchanged during the fourth quarter 2012 compared to the third quarter




---
Wednesday, 06 February 2013
Unlike expectation that flood of Somalis will come to Sweden to join their relatives already living here when recent law relaxed such possibility, it turned out that a few of them actually are coming to Sweden.





---
Wednesday, 06 February 2013
The Swedish currency, the krona has been getting stronger against the world's leading currencies in recent months that all indications show that it will continue to hurt the Swedish economy. Another major area to join the example is the tourism sector.




---
Tuesday, 05 February 2013
Even education unions came on board when private provision was introduced into Swedish schools - The Guardian




Tuesday, 05 February 2013
Youths are being driven to the use of drugs such as cannabis, due to increasing so-called drug awareness activities, Finnish researchers say.



Tuesday, 05 February 2013
The Swedish purchasing managers' index for services (PMI - services) rose to 52.4 in January from 49.1 in December last year. This signals that the sector is likely going to pull the economy alone with that growth.


Tuesday, 05 February 2013
Finnish workers saw their earnings rose by about 0.8 percent in real terms thus indicating that their purchasing power was boosted at the end of last year.

Monday, 04 February 2013
Belarus which has emerged in recent years as one of those countries which Sweden has had direct diplomatic spat with has once again heaped criticism on Sweden.
---
Monday, 04 February 2013
Sweden has positioned itself once more a new strong places with not only a better macro economic policies to attract investors but also a place where new technology are emerging and attracting investors.

---
Sunday, 03 February 2013
With jobs and careers hard to come by these days in Sweden, people who took student loans, mostly immigrants, are having it hard to start making repayments. This hit mostly those who went for adult education to study Swedish language courses - many are now ending up with the bailiffs according to a report from the State investigators on adult education.
---
Sunday, 03 February 2013
There is the growing question and debate about the value of immigration in Sweden today than many months ago it has turned out those Swedish municipalities with few foreign immigrants struggling with the biggest social problems that would have been expected.

Sunday, 03 February 2013
A large cache of contraband goods were seized by the Norwegian custom officials in a joint force with the police in which some 11 Polish smugglers were arrested.

---
Saturday, 02 February 2013
The Nordic countries could lead the world in producing progressive economic ideology that would help strengthen governments and improve the quality of life of people if democracy really means what it is said.
---
Friday, 01 February 2013
As investors go around seeking where to invest their money within the European corporate places, the Nordic companies look to be attractive in becoming these investors with loaded pockets rather than their southern European neighbours.
---
Friday, 01 February 2013
The Swedish purchasing managers' index rose in January significantly and unexpectedly. The increase is the largest since the summer of 2009 and suggests that the Swedish industrial market has stabilized after last year's decline.

Friday, 01 February 2013
TeliaSonera's board Friday said criticism of the company's activities in Uzbekistan was justified, but a company-appointed law firm had found there was no substance to allegations of bribery or money laundering in connection with its investments in the Central Asian state, ADVFN
---
Friday, 01 February 2013
There is a new Swedish diet pills, developed at the University of Lund, which is now being said that it could be a cure of one of the US biggest ills - obesity.


---
Thursday, 31 January 2013
There has been some increased movement among the various political parties in Sweden from the opinion poll point of view. The governing conservative party, the Moderates moved more that other parties.

Thursday, 31 January 2013
Swedish people and voters are beginning to change their feelings about growing immigration to the country and it is becoming a strong issue that could play in the next general elections.



---
Wednesday, 30 January 2013
Swedish people lead the rest of the developed countries in identifying and reporting signs of cancer and the British fare worst. This would help the Swedes get quicker and better cure and thus survival rates are higher.
---
Wednesday, 30 January 2013
Sweden will donate 150 million in emergency assistance to Syria, the country's government representative Economic aid minister, Gunilla Carlsson (pictured) will say at a conference in Kuwait.

Wednesday, 30 January 2013
After having reported a pretty strong results for 2012, Swedbank is promising to shower its shareholders with cash in the way of increased dividends. This has made the Swedish Finance Ministers, Anders Borg to raise his eye bows.
---
Tuesday, 29 January 2013
The Swedish government was trying to balance up the job market and encourage the expansion of area where there are skill shortages with work permit program from outside the EU. It turns out that instead, work permits have been given to immigrant worker in skill sets that already have pressure in the country.
---