Business and Finance News videos
Thursday, 14 March 2013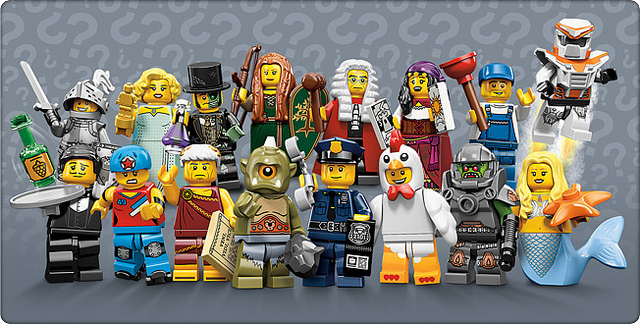 Danish-based Lego just became the most valuable toymaker in the world, reports Bloomberg news. Lego A/S, the Billund, Denmark- based toymaker famous for its colourful building bricks, has minted three new billionaires as the company's revenue soared 25 percent last year.
---
Thursday, 14 March 2013
Scandinavia's second largest airline Norwegian is now launching long-haul routes from Copenhagen to Florida in the United States.
---
Wednesday, 13 March 2013
Norway's buzzing little market for pure electric cars has in its very success shown the severe drawbacks to a model that relies on public subsidies worth as much as $8,200 per car, every year - Reuters
---
Wednesday, 13 March 2013
---
Tuesday, 12 March 2013
The Finnish mobile phone giant, Nokia is determined to be on top of the telephony game - Stephen Elop, its CEO is sure that they will make it there.

---
Tuesday, 12 March 2013
Atlas Copco has agreed to acquire the business of U.S-based Rapid-Torc, which develops and markets hydraulic torque wrenches.
---
Monday, 11 March 2013
Scania and Siemens have entered into a partnership which involves the integration of Siemens technology to power vehicles with Scania's expertise in the electrification of powertrains in trucks and buses.
---
Monday, 11 March 2013
Described as the first in its size in the world, the plant aims to replace up to 40 percent of the domestic coal used for energy production with biofuels.
---
Monday, 11 March 2013
---
Friday, 08 March 2013
Scandinavian Airlines SAS, reports loss before tax of Skr823 million for the period November 2012 - January 2013. That compares with a loss of Skr2.686 million the same period a year earlier.
---
Thursday, 07 March 2013
Ikea is said to be on the way into the hotel business and it wants to follow its business model of cheapness. The hotel it intend to build will It will cost €50 per night. The chain of 150 hotels is said to be called Moxy. Read more from the Guardian
---
Thursday, 07 March 2013
Alfa Laval announces that it has acquired the assets and technology for a gas combustion unit from the company Snecma (Safran).

---
Wednesday, 06 March 2013
Talking about the light in the tunnel, just as CFO today felt that there economy is rebounding, giants such as Swedish energy giant, Vattenfall is to shed some 2 500 jobs.
---
Wednesday, 06 March 2013
Swedish automaker Volvo cars has been called by the its Chinese owner chairman, Li Shufu that it must innovate for the Chinese market to properly penetrate the market.

---
Stockholm, Sweden, March 5, 2013: Atlas Copco (China) Investment Co,. Ltd. has acquired 75% of Shandong Rock Drilling Tools Co., Ltd., a leading Chinese supplier of rock drilling tools. The acquisition strengthens Atlas Copco's position in the local market in mining and construction consumables
---
Monday, 04 March 2013
The U.S. Republican Senator, James Inhofe (picture above) is concerned about Swedish telecom company, Ericsson's business in Iran.

---
Friday, 01 March 2013
Truck maker, Volvo Group has made cutbacks in its research and development sector with 200 consultants in the first quarter, according to the company's CEO.
---
Thursday, 28 February 2013
The French Atlas Copco subsidiary Exlair S.A.S has acquired Air et Techniques Energies Provence (ATEP), a distributor of industrial compressors and related products based in Aix-en-Provence, France.
---
Thursday, 14 March 2013
Failure of the Swedish government to make it clear about its stance in relation to healthcare facilities for those described here as undocumented immigrants (illegal immigrants) forced the Green party threaten to walk out of intra party negotiations in relations to immigration policy and reforms.

---
Thursday, 14 March 2013
A Danish government committee Thursday said six of the country's banks should be classified "too big to fail" and held to higher capital and liquidity standards to prevent a repeat of the 2008 financial crisis. Details on ADVFN
Thursday, 14 March 2013
The Swedish currency, the Swedish Krona is now stronger than it was when the fixed exchange rate was abandoned. It has now strengthened against all of the world's major currencies in the past year.


---
Thursday, 14 March 2013
The Swedish armed force wants the government to increase spending in its operations so as to modernise and bring the force to the level believed to be advanced, But the government is not keen and wants to cut billion out of it.
---
Thursday, 14 March 2013
Swedish Unemployment was 8.5 percent in February, not seasonally adjusted, according to official data from Statistics Sweden's Labour Force Survey (LFS).
According to analysts, it was expected that unemployment rate would be 8.4 percent
.
---
Thursday, 14 March 2013
Fear is beginning to grip Telia Sonera that the USA may entre into the investigation of its dealing with telecom companies in Uzbekistan. Business dealings there has ignited outcry in Sweden following undercover reports which suggested that bribery and corruption led the business strategy there.
---
Wednesday, 13 March 2013
The promise of a resources boom has Greenland's locals both eager and anxious, while the European Union sees it as a battleground with China, but the island is still a long way from producing anything, Reuters reports
---
Wednesday, 13 March 2013
Workers drafted from Cameroon (pictured here) to do hard job in Swedish forest planting trees have been found to be exploited by their employers. This was reported a few months ago and it was greed that they will receive their pay. But for the second time within the space of 12 months the plight of the workers just got worse as their pay is reduced by Skr10000 or €1209.
---
Wednesday, 13 March 2013
The Swedish Social Democrats party is willing to experiment with the financial transaction tax being soon implemented Europe wide, to see if it is something could stabilise the economy and discipline the financial sector to avoid future economic uncertainty.

---
Wednesday, 13 March 2013
The number of Swedes affected with the cancer illness is on the increases and it looks like the rate of increase is accelerating, thus striking fear in many people asking the question "Why?"




---
Wednesday, 13 March 2013
One of the six members of the Swedish central bank, who set the interest rates said on Wednesday that a lower main interest rate would have helped the bank meet its target on inflation as well as helping to bring down unemployment. Dow Jones News / ADVFN
---
Tuesday, 12 March 2013
Swedish service sector seems to have come to a grinding halt if a report from the service organisation, Almega is to be taken seriously.





---
Monday, 11 March 2013
Impending corruption inquiry in South Africa on issues related to the sale of the fighter jet, Saab Gripen aircraft looks as if it has collapsed, and it looks as if that collapse if driven by political forces.



Monday, 11 March 2013
Finland fears that English language is a new threat to its culture, something that has not been talked about a lot in the past.





---
Monday, 11 March 2013
Norway's consumer prices rose 0.7 percent in February compared to the month before.



---
Friday, 08 March 2013
The Swedish government coalition, aka the Alliance is having a throbbing at the opinion polls.
---
Cheap heroin readily available in Stockholm
Friday, 08 March 2013
For the first time, heroin has taken over Stockholm where it is cheap and readily available. According to police, this has recruited a new generation of heroin addicts and its is destroying people's lives.


---
Friday, 08 March 2013
A Nordic elite unit with 400 tax experts will now seek out those hiding money in international tax havens, Swedish media report.




---
Friday, 08 March 2013
Iceland's GDP rose by 1.4 percent in the fourth quarter compared to the quarter before.



---
Friday, 08 March 2013
Swedish Industrial production decreased by 2.0 percent in January compared to December in seasonally adjusted figures.
Comparing January with the same month in 2012, industrial production decreased by 7.8 percent in calendar-adjusted figures, official data from Statistic Sweden show.
---
Thursday, 07 March 2013
Norway's statistics agency has cut its growth forecast for 2013 to 2015 as economic growth slow down for that period.




---
Thursday, 07 March 2013
The discussions on bank lending practices, interest rates and the risks of a possible housing bubble continues in Sweden as it emerge that the approach to use about 140 years to pay off mortgage is an approach that will stay.
---
Thursday, 07 March 2013
The Swedish Green Party MEP, Isabella Lövin has been expelled from Morocco as she along with other MPs attempted to visit occupied Western Sahara.


---
Thursday, 07 March 2013
The Swedish housing index (Boindex) rose to 133.3 in the 4th quarter driven by lower interest rates and higher incomes, which reinforced housing affordability.



Thursday, 07 March 2013
Sweden's economy will normalize in coming years although economic growth is likely to remain below average in 2013, Riksbank Governor Stefan Ingves said Thursday - continue reading from ADVFN curtesy Dow Jones News
---
Thursday, 07 March 2013
In a bid to make it possible for people to work longer, the governing Conservative party in Sweden is making a policy proposal to lower taxes from the older work force and to make it possible for older people to get access to further study support or retraining facilities.
---
Wednesday, 06 March 2013
Finland says it will block Romanian and Bulgarian bids to join the passport-free Schengen travel zone ahead of a meeting of EU Interior ministers on the matter Thursday
.
---
Wednesday, 06 March 2013
Volvo, car corp., which has been working in the past on technologies that helps reduce accidents and collusion is now talking of releasing a cyclist detection facility, expected to prevent fatal accidents. Detail report on the BBC
---
Wednesday, 06 March 2013
Swedish corporate financial chiefs have become more optimistic about the economic situation and the outlook of the future.





Wednesday, 06 March 2013
Danish philanthropic association Realdania it is launching an accelerated bookbuilding process to sell around 52 million shares in Denmark's biggest bank, Danske Bank A/S, corresponding to around 5.1 percent of the bank's issued shares, reports Dow Jones News via ADVFN
Wednesday, 06 March 2013
There has been a large rise in the number of Scandinavian people buying new properties in southern Spain, particularly the Costa del Sol, the property website, Property wire reports


---
Tuesday, 05 March 2013
In the first parliamentary votes in the Swiss parliament today, there was some amount of support given by the laws makers to the Swiss government's plan to buy 22 Swedish jet fighters, Jas Gripen. But the deal also fell in tight ropes when the question of funding was brought in.
---
Tuesday, 05 March 2013
The church of Swedish (Svenska kyrkan) continues to lose members as Swedish people increasingly question the necessity of the church. Metropolitan municipalities have seen thousands of churches becoming empty and in little Bjurholm in northern Angermanland only one church faithful was left last year.
---
Tuesday, 05 March 2013
The Swedish government plans to reduce its contributions to the various UN bodies by up to ten percent according to media reports in Sweden


Tuesday, 05 March 2013
Swedish E-commerce continued to grow strong according to a new analysis. During the fourth quarter of 2012, there was a record increase in Internet sales in Sweden by 17 percent compared with the year before.

---
Tuesday, 05 March 2013
China makes a name for becoming a new master of quality and challenges Swedish Ikea for selling substandard chocolate cake, Kraft cheese, Shiseido sunscreen cream, and Nestle Crunch chocolate bars destroyed or returned. Details from Shanghai daily
---
Monday, 04 March 2013
The sour feelings between the Norwegian and Swedish immigrant workers had now become real. The leader of the Norwegian business organisation, NHO has called on Sweden to take responsibility and create jobs for its youths rather that solving their failed job creation policy by stuffing the Norwegian jobs market.
---
Monday, 04 March 2013
The Danish treasury has missed of almost Dkr6 billion in unpaid taxes after Microsoft's acquisition of Danish Navision in 2002. As such the IT giant is being requested to pay back what has been described a history maker in one of Denmark's greatest treasure lost.

---
Monday, 04 March 2013
The Swedish conservative parties are backing away from voters in various opinion polls with one showing a fall to 28.8 percent in February - the lowest figure since the spring of 2010.

Monday, 04 March 2013
The vast majority of Danes believe that Greenland should continue to have the right to the country's resources, a new opinion poll in Denmark show.
---
Friday, 01 March 2013
Sweden's GDP rose 1.4 percent in the fourth quarter, compared with the corresponding quarter of the 2011. Compared with the previous quarter, GDP was unchanged, latest official data from Statistic Sweden (SCB) show.

---
Friday, 01 March 2013
On the back of the Swedish GDP growth, the Swedish Economic situation, going forward, looks good as the purchasing managers index (PMI) continued to improve in February 2013.


---
Friday, 01 March 2013
SEB chief, Annika Falkengren, can look back on a good year, both for her Bank and for her personal finance. Her annual salary was increased by a Skr1 million to Skr8 million, which represents a premium of 14 percent, according to the annual report.

---
Friday, 01 March 2013
Swedish women who suffer from cancer have been reported to register a high rate of survival in Sweden, a new study shows.




---
Thursday, 28 February 2013
As the krona has been getting stronger in the past months thus hurting Swedish exporters, the Sweden's Prime Minister said on Thursday that the Krona looks to remain strong, as Swedish exporters should get used to it, reports Dow Jones News via ADVFN
---
Thursday, 28 February 2013
The Swedish governing alliance parties have seen their support dropped while the Social Democrats and the Left Party have seen more support pouring into them, a new opinion poll shows that reflect a changes in the Swedish political support.
---
Thursday, 28 February 2013
The EU called for a cap on how big European bank executives can get in bonuses. That is the meaning of an EU decision taken last night but as would be expected the UK is in rejection to the policy that it will kill its financial sector in London. Read more from the Guardian
Img: London Financial district
---