Business and Finance News videos
Friday, 11 January 2013

Anger and consternation from the workers and union officials as it emerged that top officials of SAS received huge bonuses while ground workers have been forced to take pay cuts and depressed working conditions as well as layoffs in a bid for the company to survive.

---
Thursday, 10 January 2013
Fresh report out this morning say that this year aiming Nevs, the company that own Saab automobile, is planning on building around the 8000 Saab 9-3 cars and the company is said to start production in late August, 2013, Radio Sweden reports
Wednesday, 09 January 2013
Tomas Hedberg has been appointed CEO of Swedbank Roburn, Swedbank said in a press release.

---
Wednesday, 09 January 2013
Investment banking has been the focus of much of the recent news in the financial universe, with politicians urging banks to refocus on their traditional retail operations after perceived excessive risk taking elsewhere.
CNBC
---
Tuesday, 08 January 2013
TeliaSonera, has been asked to take responsibility and those responsible for the Uzbek bribery scandal should resign, the financial market Minister Peter Norman said.

Tuesday, 08 January 2013
Swedes are buying more house cleaners and other household services using the discount program for such created by the government.

---
Tuesday, 08 January 2013
One of Lundin companies, Lucara Diamond has found two additional rare so-called blue diamonds in the Karowe mine in Botswana. Companies share shot up in the company's early trading on Tuesday.
---
Monday, 07 January 2013
Scandinavian Airway System, SAS, has got into a muddle with low cost carrier, Ryanair accusing it of cheating in reporting it true passenger weighting. This means that if it turns to be true, Ryanair risk a heavy fine.

---
Sunday, 06 January 2013
The Finnish Pharmaceutical industry is concerned that government austerity measures may bring an end to the research and development of medicines in Finland.
Read more from Yle Finland
---
How Colombian drug traffickers used HSBC to launder money-
Wednesday, 02 January 2013 -


Did HSBC aware of the issue or it was just a mistake that others could learn from- Rea the Reuters report here
Friday, 11 January 2013
The heat and political in - fighting within the top management region of Volvocars Corporation was exhibited recently when the former CEO, Stefan Jacoby was fired while lying sick in the hospital.
---
Friday, 11 January 2013
Swedish clothing retail sales fell 3.7 percent in December, measured in current prices in identical units, compared with the same month the year before. Shoe sales on the other hand increased by 13.4 percent.

---
Thursday, 10 January 2013
Norway's oil investment boom is set to continue in 2013 but is showing signs of overheating, with higher costs and frequent delays, consulting firm Wood Mackenzie said Thursday, reports DowJones News.
---
Thursday, 10 January 2013
The Obama administration has publicly indicated that it wants Britain to retain an influential role in the European Union. Philip H Gordon says Britain risks damaging its relationship with America and being sidelined in the international community if it leaves the EU read more below
---
Peter Norman criticized for coming late on TeliaSonera scandal

Thursday, 10 January 2013
Mr Minister, where have you been since it became known that TeliaSonera was involved in a scandal of bribery and corruption in Uzbekistan? These are question being thrown at Swedish Minister for Financial Markets, Peter Norman in a way of criticism from other Swedish politicians for his inaction on Telia when the scandal broke.
---
Thursday, 10 January 2013
Danish consumer prices in Denmark fell 0.3 in December from the previous month. Compared with the same month of last year, prices rose 2.0 percent, according to Danish Statistics organisation, statistic Denmark.
---
Wednesday, 09 January 2013
British Prime Minister, David Cameron will damage Britain's fragile economy if he demands major changes that could threaten the country's relationship with the European Union, business leaders said on Wednesday, reports Reuters.
---
Wednesday, 09 January 2013
The Stockholm police reports that one of the jewellery-armed robbers who attempted to steal jewelleries in Södertälje, in Stockholm has died. The police shot him in the head when they attempted to steal from a dealer last Friday.
---
Wednesday, 09 January 2013
Two British nationals are suspected of having smuggled garlic for at least €10 million, nearly Skr90 million, a surprisingly news product to emerge as a smuggling favourite.

---
Weak Finnish GDP
Wednesday, 09 January 2013
Finland's GDP fell by 0.7 per cent in October 2012 compared with the same month the year before, according to the GDP indicator from Finland's statistical authority.


---
Tuesday, 08 January 2013
The Swedish economy continues to hurt and especially the job market is seeing more pain. The Swedish job market has been complex for many years and this complexity is being strengthen today by a "tiger economy" that lost its running strides.
---
Tuesday, 08 January 2013
The level of Swedish corporate bankruptcies reached 10 percent more in 2012 than in 2011, data from credit information company UC out on Tuesday show. The future of the Swedish corporate sector, especially the smaller and medium size companies still look bleak.

---
Tuesday, 08 January 2013
We thought that Britain was already in crisis but some observers are asking if the UK is heading for a crisis this time a currency one.
The British Telegrah reports the concern for the future of the British Pound
---
Tuesday, 08 January 2013
The Swedish police has made its largest ever seizure of amphetamines in recent years with a large haul in a truck in Helsingborg, southern Sweden.


---
Monday, 07 January 2013
The Danish housing market has continues to hold the economy down and that attitude has persisted. However, there are slight indications that things may be changing for a better.

---
Monday, 07 January 2013
It is now clear that the Swedish far right party, the Sweden Democrats is recruiting more members than would have been thought.



---
Monday, 07 January 2013
The talk of climate change fight with the adoption of various "Green schemes" aimed at fight global warming might be increasing green house gasses through the production of bio-fuels according to a new report on Reuters.
---
Sunday, 06 January 2013
The challenge for the Swedish opposition party, the Social Democrat is how they can weaken the current incumbent Premier, Fredrik Reinfeldt, though not much is being done for their own leader, Stefan Löfven to improve his standing with the Swedish voters.

Sunday, 06 January 2013
Most of Finnish MPs are in favour of third-level fees for students coming from outside the EU or the European Economic Area, who want to study in Finland.


---
Sunday, 06 January 2013
Norwegian banknotes worth an equivalent to Skr638 million is reported to still being kept somewhere unredeemed or unswapped to newer notes after they were taken out of service at the end of last year.

---
Sunday, 06 January 2013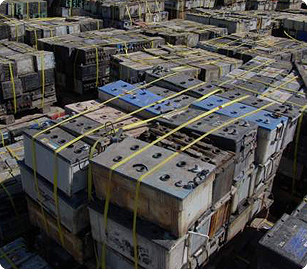 Swedish customs have been very busy at the borders and one thing they have been interrupting, more recently is illegal waste exports from Sweden, which officials said its volume has increased last year.




---
Sunday, 06 January 2013
The Swedish government's reduction in VAT has been accounted to have create 5000 more jobs but the food prices in restaurants were not cheaper in retrospect, new figures show.



---
Friday, 04 January 2013
A jewellery shop was robbed in Södertälje, in Stockholm where several robbers struck at lunchtime. The police shot one person in connection with the robbery but reports hold that he is not dead.
---
Friday, 04 January 2013
Some call it lazy other call it uninterested - this is what happens when many Swedish pensioners and savers failed to grab and benefit from funds that had very high paying penitential.
---
Thursday, 03 January 2013
There has emerged written evidence that people in high places in Swedish Finnish telecom giant, TeliaSonera were aware of negotiations with the Uzbek dictator's daughter, Gulnara Karimova, as they sought to invest in the country.
---
Thursday, 03 January 2013
A technological failure alert has been raised by Swedish state owned energy company Vattenfall where a strategy to capture and store carbon dioxide seem to have failed.



---
Thursday, 03 January 2013
A Swedish far right politician from the party, Sweden Democrats has observed that Muslims high birth rates is a "world problem" and calls for moves to be made so that they reduce their birth rates.

---
Thursday, 03 January 2013
The growth rate of loans to Swedish households is no longer declining. In November, the annual growth rate increased by 4.6 percent, a slight increase from 4.5 percent in October, according to new figures from Statistics Sweden (SCB). This signals that the earlier downward trend has stalled recently.
---
Wednesday, 02 January 2013
Radical and violent extreme rightwing politics is growing in Finland and the cooperation between the Finnish and Swedish extreme rightwing organisations are getting more cordial.


---
Thursday, 03 January 2013
The first day of congestion charges in Gothenburg is believed to have produced impressive results as car traffic fell declined by 25 percent, according to estimates from the Swedish Transport Agency.

---
Wednesday, 02 January 2013
Sweden is always classified as leader in competitiveness but an average person will ask - what competitive leader when there are very few big players in the country treating its customers like nothing. This is referred to largely to the telecoms companies which crowd the top position in driving their costumers mad.
---
Wednesday, 02 January 2013
The purchasing managers' index for the Swedish industrial sector rose to 44.6 in December from 43.2 months before. Corresponding month last year, the purchasing managers index was 48.9.

---
Wednesday, 02 January 2013
There are concerns that cases of influenza or flu is now spreading rapidly in Sweden.
Reports out today from the health authorities state the growth of cold related illnesses and it's also a concern for the healthcare system.

---
Fewer ATM machines in Sweden as uniforms machines become instituted.

Monday, 31 December 2012
Swedish banks' quest for security and improved operating and cost management means that there will be new and fewer ATM machines owned by individual Swedish banks in the coming years but a universal machine that meet all bank customers' need irrespective of their individual banks.

---
Monday, 31 December 2012
People who suffer a stroke during the night may need to be sent to Copenhagen for treatment instead of being treated at Skåne University Hospital.
---
Monday, 31 December 2012
More old people in Sweden are taking their light abroad wither to their countries of birth or to places they feel they can get better and cheaper lifestyle. This comes after it turns out that the richer parts of Europe are waging a war on the old.