Scandinavian
Companies and Market on
Social Media Networking
Business and Finance News videos
Thursday, 28 March 2013
One of Russia's big three telecommunications companies, VimpelCom Ltd. (VIP), could still be interested in the Russian business of Swedish telecom company Tele2 AB, a person close to VimpelCom told Dow Jones Newswires on Thursday.
---
Greater chances that Telia Sonera could loose profits made in Uzbekistan if found guilty
Thursday, 28 March 2013
TeliaSonera may miss out on all the profits the company has made in Uzbekistan, according prosecutor, Gunnar Stetler, who is investigating the company's suspected corrupt practices in the country said.
---
Wednesday, 27 March 2013
Swedish Telecoms Company has been reported to be in talks to buy Microsoft's IPTV business, which makes software used by phone companies such as AT&T Inc. (T) to deliver television over the Internet, writes Bloomberg News.
---
Tuesday, 26 March 2013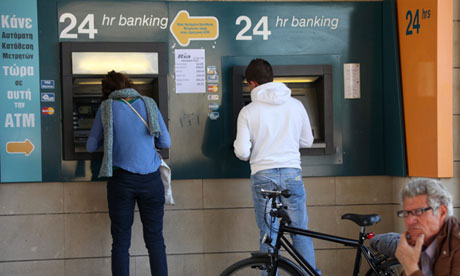 A Norwegian - based Rigging Company, Prospector Offshore Drilling has large a deposits of Laiki Bank in Cyprus and is on the way to loose a chuck of that money following the new EU rule of deposit.
---
Monday, 25 March 2013
We are told that heating gas in the UK will soon be running out and that except emergency measures are taken home might soon lack heating as reserves dry up.

---
Monday, 25 March 2013
Banks create money. In real life no but when one, looks really well, it would be possible to say yeah. Swedish major banks reported a new profit record last year. How did they make all that money when the Swedish economic activities have been sluggish remain something that the Swedish FSA examined today.
---
Monday, 25 March 2013
The Swedish vaccine company, Viscogel is about to pick up equity from the American billionaire Bill Gates.
---
Friday, 22 March 2013
One of the strongest and more difficult sectors on the Swedish high street is the consumer electronics retail sector. Siba just showed massive looses, will it be able to recover?

---
Friday, 22 March 2013
Axfood which conducts food retail and wholesale business in Sweden is investing part of the money earned from the Company's climate compensation in a solar-powered clean water project in Uganda.

---
Thursday, 21 March 2013
Swedish military hardware maker, Saab group has signed a contract for the support of airborne surveillance somewhere, which remain secretive.
---
Thursday, 21 March 2013
Fashion chain, H&M Group's sales including for the first quarter of 2013 including VAT increased in local currencies by 6 percent during the first quarter.
---
Wednesday, 20 March 2013
After the Swedish telecoms company, Ericsson's lawsuit against Samsung in November 2012, now Samsung has come with a counterclaims. However Ericsson is confident that the court would resolves the patent battle in its favour in a court cliam made in the United States, reports Reuters.
---
Tuesday, 19 March 2013
Swedish - Chinese automobile brand Volvo cars is seeing continuous fall in sales in Europe, including Switzerland, Norway and Iceland, compared with the same month last year.
---
Tuesday, 19 March 2013
Holmen Paper intends to cease production on PM 51 at Braviken Paper Mill outside Norrköping, Sweden during the third quarter of 2013.
---
Tuesday, 19 March 2013
The Swedish military hardware maker, Saab is not giving up with its ambition to sell its fighter jets Gripen, to the Brazilian military.

---
Tuesday, 19 March 2013
Volvo Cars, owned by Chinese Geely Holding, has won approval in China to start producing vehicles in the country.
---
Monday, 18 March 2013
Between 400 and 600 workers in Ericsson's research centre in Lund are poised to lose their jobs when ST Ericsson is divided between the parents STMicroelectronics and Ericsson.
---
Friday, 15 March 2013
H&M Group total sales in February 2013 increased by 5 percent including VAT in local currencies compared to the same month last year. But some observers feel that the H&M is beginning to struggle to compete on the high street.
---
Thursday, 14 March 2013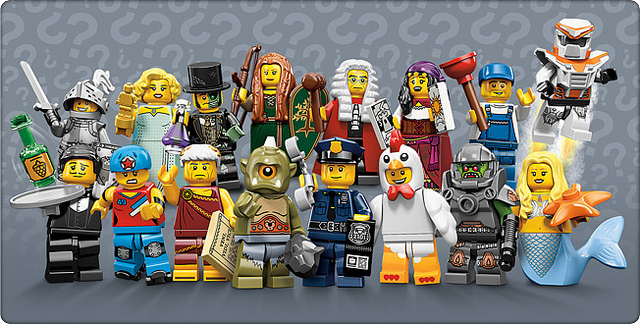 Danish-based Lego just became the most valuable toymaker in the world, reports Bloomberg news. Lego A/S, the Billund, Denmark- based toymaker famous for its colourful building bricks, has minted three new billionaires as the company's revenue soared 25 percent last year.
---
Thursday, 14 March 2013
Scandinavia's second largest airline Norwegian is now launching long-haul routes from Copenhagen to Florida in the United States.
---
Friday, 29 March 2013
The founder of Ikea who is a billionaire has bee catalogued by various British media networks as a frugal billionaire because he lives a very modest life. Contrary to way wealthy people in British live - arrogant, reserve, high walled buildings and in segregatory manner, British tabloid papers are surprise that a Swedish billion lives this so simple like an ordinary person. Read on here from the Daily Mail and from The Daily Express
---
Thursday, 28 March 2013
Though Sweden is a wonderful economy with many success stories to be told about its economic success, high unemployment is something that has always bugged the economy. Who then is winning the economic policy debate on job creation policy?

---
Thursday, 28 March 2013
Finland has skill shortages in some sectors of its economy. As it looks around to resolve these problems, the explosive unemployment in Spain is looking as a fertile ground to fish for workers. Spain and Portugal appears to have the skills they need.

---
Thursday, 28 March 2013
A councillor of the Finnish far right party, True Finns in Vaasa, Risto Helin, has received a present which is a clock with a photo of Hitler and the Nazi swastika as a gift from a patriotic club in Vaasa, Finland.


---
Thursday, 28 March 2013
Cars are not selling in Europe and the Northern part of the continent with money and better economy has slowed in buying.
According to a report on Reuters, Bilia, the biggest car retail group in the Nordic region, active in Sweden, Norway and Denmark, said a greater share of sales was nowadays coming from corporate rather than private clients. Details from Reuters
---
Wednesday, 27 March 2013
Disparities between different groups of parents' educational level and country of birth are increasingly affecting how children succeed in schools in Sweden as well as their health, a new report show as the question of disparity in performances in Sweden is asked.

Wednesday, 27 March 2013
The cold weather in Sweden has killed the Swedish retail sales and shopping enthusiasm. Easter is usually the start of the gardening season - but it seems the weather has made that to freeze in.
---
Tuesday, 26 March 2013
The 1930s taught us that economic problems when it hit a country, those to suffer are people who are "not like us." The debate about the way the UK is handling the question of immigration is keeping some leaders in the EU gazing and just mesmerised.The swedish prime minister feels very disturbed.
---
Tuesday, 26 March 2013
A very serious bribery scandal has been uncovered between a Norwegian fertilizer company Yara and an African country, Libya in which lots of money exchanged hands under the table.


Tuesday, 26 March 2013
Africa is not really the Dark Continent as was previously known and disseminated in Europe and the West. As Sweden and Europe continues to see Africa as the Dark Continent only good for economic aid, diseases and poverty, China and the BRICS countries are getting seeing it differently and are ready to take the continent out.
---
Monday, 25 March 2013

The shipping company Viking Line was today showing aspects of seriousness, holding meetings with their coach drivers to discuss the alleged discrimination against people with foreign names and colour. The question is why this show of solidarity? This is Sweden and discrimination is the way of life here.
---
Monday, 25 March 2013
Copyright issues have now been resolved for the images and symbols to be used on Sweden's new banknotes. The portrait of Dag Hammarskjöld on the 1000-krona banknote will be replaced as the bank presents t new bank notes.
---
Monday, 25 March 2013
Brtish PM David Cameroon talking about immigration
/BBC
The rise of the far right British anti EU party, UK Independent party (UKIP), the struggling of the coalition government (LibCon coalition) to jump start the UK flagging economy has made all the major parties in this country go nasty on immigration.



---
Monday, 25 March 2013
In a new taxi scam, in Stockholm, the capital of Sweden only, more than 30 taxi customers lost their credit cards recently. Some Skr20,000 has been accounted to have disappeared. We don't know the data from other cities of the country.

---
Monday, 25 March 2013
Denmark is still struggling with a bleeding economy as the country's treasure announced deficit of its public finances standing at Dkr 75.5 billion - it's the largest deficit since 1984.



---
Monday, 25 March 2013
The horsemeat scandal has ignited a lost of trust in food producers and has made Swedish municipalities to become more creative.
After the horse meat scandal in food eaten in various Swedish schools, hospitals and old people's homes, some Swedish municipalities have become very creative to rear their own animals so as to sure of the source of food.
---
Sunday, 24 March 2013
If the Cypriot economy implodes as its financial crisis continues to drive, Sweden is not in any hurry to get worried.




---
Friday, 22 March 2013
The 'father of African literature', Nigerian author Chinua Achebe seen by most as the leading figure in the development of that line of knowledge on the continent has died in Boston, the USA. Has been living there and working as a professor. He first made his mark with 1958 with the novel Things Fall Apart. Continue reading from the Guardian
---
Friday, 22 March 2013
The reduced number of foreign students at or vying to study at Swedish universities can cause long terms problems for Swedish companies and other research related academic programs that need the mix of various skill input. As international students shy away from Sweden, could it be blamed only on the institution of tuition fees?
---
Friday, 22 March 2013
Volvo Cars has revealed widespread cheating among its dealers in China. Dealers are said to have blown up the sales figures in order to get discounts as a reward for achieving certain goals, writes Reuters, citing a source in the Volvo.
---
Thursday, 21 March 2013
"Sweden and several other countries were deceived by the pharmaceutical company Roche to purchase large quantities of influenza medicine, Tamiflu". This is the verdict of some specialists whom after examining the drug, feel that it was a very chap drug sold a wonder drug.
---
Thursday, 21 March 2013
Finland has been accused of assisting dictators make life of their subjects a misery by selling military hardware to them which are then used to subjugate its armless citizens.





Thursday, 21 March 2013
The EU Parliament and Ireland, which has the EU presidency, have put together the agreement that will put a cap on bankers' bonuses. This comes despite intense opposition from the UK.
---
Thursday, 21 March 2013
The authorities in Norway are pondering on a the proposal to provide police with drones as the remote and unmanned aircraft, known as drones, can become a part of the Norwegian police force.
---
Wednesday, 20 March 2013
Swedish Finance Minister, Anders Borg feels that Cyprus has a week to escape a financial collapse as he examines the persistent financial troubles bogging the island country and Europe.
---
Tuesday, 19 March 2013
The Swedish migration Minister, Billström received harsh criticism from his boss, the Swedish Prime Minister, Fredrik Reinfeldt for statements he made about that refugees and immigrants which some people could misconstrued as racist. It caused a stir in his party making the Social Democrats to develop talking points on it.

---
Tuesday, 19 March 2013
The Swedish household looks to be on the way to save the Swedish economic growth this year, as increased purchasing power means increased domestic consumption.



---
Tuesday, 19 March 2013
From August 2013, Denmark will no longer have combat troops in Afghanistan, making the withdrawal of the country's forces there brought forward earlier than previously planned.
---
Tuesday, 19 March 2013
Leading Danish business leaders and other people in their commerce world are heaping praises on the government for its bold and courageous economic policy, though it would likely not be election winning policy.

Tuesday, 19 March 2013
Most Swedish households will soon be enjoying very fast broadband systems as broadband over 4 G network is spreading quickly out.





---
Monday, 18 March 2013
Swedish Prime minister, Fredrik Reinfeldt last night supported his police over persistent stop search and arrest of people who looked like illegal immigrants in the country.


Monday, 18 March 2013
Business start-ups in Sweden fell last yeas as it is believed, the recession slowed business creation in the country last year.



Monday, 18 March 2013
Sweden-based think-tank said on Monday that China has over taken the UK and is ranked very high as a country selling arms globally as Pakistan emerged as a growing market for Chinese military hardware. Stockholm International Peace Research Institute (SIPRI), reports Reuters.
---
Sunday, 17 March 2013
Swedish police is worried that the increased settling of Swedish criminal gangs in Thailand would mean that there would be increase ease to smuggle drugs to Sweden.


---
Sunday, 17 March 2013
Swedish voters are very unforgiving to a political party or government when they get tired of them. Apparently this seems to be what is happening as the Swedish opposition party, the Social Democrats saw their support increased by 3.7 percentage points to 35 percent in March survey. Whereas the governing Moderate conservative party sloped by 1.7 to 27.3 percent.
---
Saturday, 16 March 2013
School shootings as shown on television from places such as the USA neighbouring Finland and the likes are not common in Sweden but fears are rife that such incidences could be on the here was given the growing strength of the far rights. As such, to minimise casualties, primary school pupils are being drilled on how to protected themselves in case a crazy gun man comes to school. Continue reading

---
Saturday, 16 March 2013
Czech Republic wants more discounts from the Swedish government if it is to continue to the Swedish JAS 39 Gripen, which it has been using on hire. The present ten-year lease contract, which the Czech air force uses 14 Swedish Gripens, will expire at the end of 2014.

---