Scandinavian
Companies and Market on
Social Media Networking
Wednesday, 17 April 2013
Imag: Reuters
This is how royalty, dignitaries, and admirers from all walks of life paid their final respects to Margaret Thatcher on Wednesday in the grandest funeral for a British leader in half a century. This was despite a few boos from the London crowd which stood as a reminder of her divisive rule Reuters reports
Business and Finance News videos
Friday, 26 April 2013
The Norwegian telecoms operator Telenor 's underlying EBITDA earnings for the first quarter of 2013 was Nkr8.423 million against Nkr 7761 million same times last year in the first quarter of 2013.

Friday, 26 April 2013
For the China market, it emerged today that within three to five years, Saab cars designed for the Chinese market will be built in the Chinese city of Qingdao.
---
Thursday, 25 April 2013
Swedish automaker Volvo Group reported first-quarter 2013 loss attributable to equity holders of the parent compny of Skr304 million , or 0.15 kronor per share, as against a profit of Skr4.05, or 1.99 kronor per share, last year.

---
Thursday, 25 April 2013
The Stefan Persson family is donating Skr 500 million to H&M's charitable foundation, the H&M Conscious Foundation.
---
Wednesday, 24 April 2013
Ericsson reported a pre-tax profit of Skr2.1 billion for the first quarter of this year. It's a real fall when compared to the same period last year and worse than expected.

---
Wednesday, 24 April 2013
Stefan Stern joins Investor on May 1, 2013, as a senior advisor and will focus on our long-term ownership commitment within the health care, care and education sector.
---
Wednesday, 24 April 2013
Nordic regions' biggest bank Nordea AB, on Wednesday reported a consensus-beating rise in first-quarter net profit, blamed on narrowing loan losses. The bank said it expects credit quality to improve further in the current year.

---
Tuesday, 23 April 2013
Downward pressure on trucks in Europe is still strong and Scania CEO Martin Lundstedt is ducking the question whether the company will make money here.
---
Tuesday, 23 April 2013
Swedish big bank, SEB successfully provided interim first quarter report that met expectations. According to the Tuesday report, key interest income was largely as expected and emerged one of the leading sources of money for the banks
.
Tuesday, 23 April 2013
Could heavy reliance on the financial sector soon to start hurting the UK ailing economy as HSBC start slashing jobs?
More from the BBC
---
Tuesday, 23 April 2013
The other Swedish giant bank, Swedbank on Tuesday morning, also reported a quarterly report that showed an operating profit of Skr4.9 billion, slightly above market expectations.
---
Monday, 22 April 2013
Newly elected board member of Telia-Sonera, the scandal beaten Swedish state owned telecoms company, Spotify founder, Martin Lorentzon, tends to be adding more pain to the company than the change of ethical face the company claimed to be pursuing.
---
Monday, 22 April 2013
Swiss - Swedish engineering group, ABB (NYSE: ABB), and Power-One, Inc. (NASDAQ: PWER), a renewable energy and power management solutions, today announced that their boards of directors have agreed to a transaction in which ABB will acquire Power-One for $6.35 per share in cash or $1,028 million equity value.
---
Thursday, 18 April 2013
Airliner SAS claims that it can compete better against low-cost carriers on several destinations, according to Swedish Flight Price Index.

---
Thursday, 18 April 2013
Finnish mobile phone manufacturer, Nokia today announced its results for the first quarter and it's showed an improved performance evidenced in the reduction of looses.
---
Thursday, 18 April 2013
Mozilla Firefox, the internet browsing and open source operation system is threatening Swedish / Finnish telecom operator, TeliaSonera a boycott and along withdrawing its security certificate from TeliaSonera.
---
Thursday, 18 April 2013
The Swedish telecoms operator Tele2, reported an operating profit before depreciation and amortization (EBITDA) of Skr1.488 million for the first quarter of 2013.
---
Wednesday, 17 April 2013
H&M announce that it has secured the deal to dress the Swedish teams for the Winter Olympics and Paralympics in Sochi 2014, and the Summer Olympics and Paralympics in Rio de Janeiro 2016.
---
Tuesday, 16 April 2013
There have been shouts and cries that the Swedish Krona has been strengthening and that it has got too strong that it is becoming a force that is killing businesses especially the export sector.

---
Tuesday, 16 April 2013
China wants to invest in a Scandinavian high-speed railway network which has so far obtained partial financing. Is this a way the Chinese wants to continue to penetrate the West or are they just doing business?
---
Monday, 15 April 2013
The Swedish pharmacies sector has attracted about 345 new pharmacies created in Sweden since 2009, meaning the sector continues to attract investors despite fears that there was a growing stifling competition in the sector.

---
Monday, 15 April 2013
Beyoncé shows off her incredible bikini body in tiny two-pieces for new H&M campaign, reports Daily Mail
---
Friday, 12 April 2013
Swedish Human care company, Elekta said Friday that Uppsala University Hospital is the first clinic in Scandinavia to treat cancer patients using radiotherapy systems...
---
Thursday, 11 April 2013
On Thursday oil giant BP will be gathering for its AGM and it can be a loaded event. Some of the company's shareholders have promised to protest against the management's salaries and Chairman Carl-Henric Svanberg.

---
Thursday, 11 April 2013
Atlas Copco announces that its U.S.-based subsidiary, Quincy Compressor LLC has agreed to acquire National Pump & Compressor's air compressor business in the state of Illinois, USA.
---
Wednesday, 10 April 2013
Saab automobile cars are still making wave in the market despite the fact that the company that use to make them has been wiped out of the corporate world.
---
Wednesday, 10 April 2013
Elekta's new Versa HD™ system will assist the Christie NHS Foundation Trust to harness new linear accelerator to improve therapy for patients with head-and-neck, lung and prostate cancers.
---
Tuesday, 09 April 2013
Swedish telecom equipment maker Ericsson announced yesterday that has reached an agreement with Microsoft (NASDAQ:MSFT) to acquire its TV solution Mediaroom business.
---
Monday, 08 April 2013
The oil company Lundin Petroleum has made a "potentially significant oil discovery" in the North Sea, through its wholly owned subsidiary Lundin Norway AS (Lundin Norway).

---
Monday, 08 April 2013
There were "small" amounts of pork in a mosse lasagne that Ikea sold, which was stopped at the end of March. It is held that Ikea knew about the presence of pork but failed to inform customers about the discovery.
---
Friday, 05 April 2013
During the first quarter of this year, China has emerged as Volvo's second largest market, overtaking Sweden. But total sales still look shaky for the Swedish Chinese own car marker.

---
Nokia Siemens Networks Gets 3G Network Deal in Thailand
Thursday, 04 April 2013
Network equipment vendor Nokia Siemens Networks announced on Thursday that it has been selected by Thai operator AIS to deploy a 3G network in Thailand. Any amount in connection with the deal was not disclosed.
---
Wednesday, 03 April 2013
Atlas Copco (Schweiz) AG has closed the acquisition of Switzerland-based MEYCO Equipment business.

---
Monday, 01 April 2013
Swedish banking group, Swedbank has announced that it has decided to discontinue its remaining operations in Ukraine and Russia and has signed a share purchase agreement regarding its Ukrainian subsidiary with Mr. Mykola Lagun, the majority owner in Delta Bank.
---
Thursday, 28 March 2013
One of Russia's big three telecommunications companies, VimpelCom Ltd. (VIP), could still be interested in the Russian business of Swedish telecom company Tele2 AB, a person close to VimpelCom told Dow Jones Newswires on Thursday.
---
Greater chances that Telia Sonera could loose profits made in Uzbekistan if found guilty
Thursday, 28 March 2013
TeliaSonera may miss out on all the profits the company has made in Uzbekistan, according prosecutor, Gunnar Stetler, who is investigating the company's suspected corrupt practices in the country said.
---
Friday, 26 April 2013
Although it is very easy for the Swedish people to develop fatigue in a political leader after he has been in office for long, the current and present prime minister, Fredrik Reinfeldt continues to be rated higher in the mind of voters.

Friday, 26 April 2013

A parliamentarian from the Swedish far right party, the Sweden Democrats, has come up again with another derogatory remark about the Black Africans.


---
Friday, 26 April 2013
The Nordic countries have become an increasingly attractive market for forced prostitution in recent years blamed on the euro crisis in southern Europe. The number of trafficking victims in Sweden has risen sharply, according to new European statistics.


---
Thursday, 25 April 2013
Despite reporting a disappointing result, its stock price continues to rise. Why? Because besides the growing order recorded in the order books, the Norwegian oil fund is increasing its ownership in the company.
---
Thursday, 25 April 2013
Russian military has once again surprised Sweden with another military practise near the Swedish border and Sweden has not reacted. Sweden taken for a rise by Russian and sweden seem to accpt it.


---
Thursday, 25 April 2013
The Social Democrats, the Left Party and the Green Party (red-Green Coalition) have together gained a 49.5 percent of voter support in the latest voters' opinion poll ran by Swedish television, TV4 conducted by polling organisation Novus.

Thursday, 25 April 2013
The British economy avoided the triple dip recession with an economy that grew better than expected to 0.3 percent in the first quarter compared with the previous quarter.


---
Wednesday, 24 April 2013
Former Nokia workers employed by the Indian IT services firm Tata Consulting Services (TCS) have walked off the job. The workers are facing the axe as TCS looks to downsize its workforce in Finland, reports Yle Finland
---
Wednesday, 24 April 2013
Sweden's banks are mostly phasing out manual cash handling as Swedes rely on credit cards, the Internet and mobile phones to make their payments. For the 20 percent of remaining cash transactions in stores, consumers turn to ATMs, reports Bloomberg news via Seattle Times.
---
Wednesday, 24 April 2013
Three out of ten randomly purchased kebab rolls sold in Sweden have been found to contain pork, although the sellers guarantee 100 percent beef.



---
Tuesday, 23 April 2013
A new study shows for the first time that researchers have been able to predict which women are at greater risk of breast cancer recurrence based on the nature of their breast composition. They have reviewed the effects of the drug tamoxifen on breast tissues, and determine that the denser the breast tissue, the greater the risk of cancer recurrence.
---
Tuesday, 23 April 2013
Stockholm has in the past, had what could be described as a docile population growth. However, in the past few years the city has grown enormously and fast in terms of the number of people living here and projection for the future shows that along with Oslo, and London, Stockholm is poised to see its urban structures increased as population growth expected to explode.

---
Tuesday, 23 April 2013
In March 2013 the number of employed persons aged 15-74 years amounted to 4 643 000, reports Statistic Sweden
---
Monday, 22 April 2013
Russian bomber and fighter jets trained at Gotska Sandön 3-4 km outside Swedish territorial waters for a long time on Friday night. Sweden is supposed to be prepared with at least two of its own Gripens fighter jets to counter and identify foreign flying objects like these, but none was ready. Instead, NATO planes turn out to be our saviour. This events has so far been kept secret for all this while.

Monday, 22 April 2013
If the election were held today, the Sweden Democrats, the radical far right party, would get 16 percent of the vote to the Regional Council of Skåne, Southern Sweden.


---
22 April 2013
In Sweden, the decennial insurance is quite popular within the building industry because by law all property builders and owner must take one. The nature of the industry has also been set up in such a way that only two big companies dominate the sector. With such monopoly power, profit maximisation and very little leakages make this the most profitable industry in Sweden.
---
Sunday, 21 April 2013
The epidemic of boat engine theft is getting strong in Sweden and it is a new phenomenon, which authorities are struggling to grapple with.



---
Sunday, 21 April 2013
Imag: Svt
Volvo cars Corporation has been working very hard recently, more in defending itself from bad press rather than selling cars. Is their performance in the Chinese market leading them to multi-billion Krona looses are reported last week, the CEO disagreed.
---
Friday, 19 April 2013
Stockholm school of Economics has been rocked by an internal scandal that could over spill and tarnish the school's reputations.





---
Thursday, 18 April 2013
One great thing about the Swedish political system is that it is not awash with money like the type seen in places such as the USA. This means that political system would be less bias towards a particular interest group. But political parties are loosing members.
---
Thursday, 18 April 2013
The Swedish economy slowed somewhat in the City of Stockholm but strengthened slightly in the county during the fourth quarter of last year, showing that Stockholm stand out as a powerful force in business in Sweden.

---
Thursday, 18 April 2013
We started this morning by reporting that Volvo Cars was making massive looses in its Chinese operations. Nevertheless, the Swedish Chinese owned automaker has had enough time to digest the news and came up later in the day with a full denial of that "allegation"
---
Wednesday, 17 April 2013
The Swedish central bank or the Riksbank has decided to leave its key interest rate unchanged at 1.0 percent. The Riksbank forecasts show that the rate will not be increased until the second half of 2014.


---
Wednesday, 17 April 2013
An influx of refugees from countries such as Syria is fuelling a backlash against immigration in Sweden, for years seen by victims of conflict as a bastion of tolerance, Reuters.
Wednesday, 17 April 2013
After the horse meat incidents in which horse meat has been sold as beef confidence in Swedish food industry has plummeted.






---
Wednesday, 17 April 2013
The Swedish Red-Green opposition coalition continues to increase its lead in the Swedish political scene with yet again another opinion showing that improved performance. One problem is that they have lost their majority.

Wednesday, 17 April 2013
Britain has been identified by the IMF as a country that should adopt less aggressive approach in its economic authority measures as the IMF look at the nature of world economic development in the future. Read more from the Guardian
---
Tuesday, 16 April 2013
People who aspire to buy a house in the Swedish capital, Stockholm should think again or just rob a bank. The price of property here has exploded such that it is now being popularly and openly said that buying a house in Stockholm is extremely hard.

---
Tuesday, 16 April 2013
With the excessively bitter cold this winter in the Northern hemisphere and also, a prolonged winter, it is getting hard for climate change scientists to sell their story. We were expecting a growing scorching earth but instead it has been getting colder - Why?
---
Tuesday, 16 April 2013
During the winter of 2011/2012 there were 1.9 million power outages in Sweden. Of these 79 000 lasted more than 24 hours, in violation of act of operations requirements from such companies operating in Sweden. If these persist there will be fines.


---
Tuesday, 16 April 2013
Scandinavian giant bank, has been sanctioned by the Swedish Finansinspektionen (FI), Financial Supervisory Authority (SFSA) to pay Skr30 million for failing to manage assists of frozen accounts and money laundry.
---
Tuesday, 16 April 2013
Photo/ SvD
The resignation of Omar Mustafa from the executive board of the Swedish Social Democrats party last weekend when it emerged that he headed an Islamic organisation that did not reflect the Social Democrat's inclusiveness principles has now sparked protest among various ranks of the party, especially the Islamic community.

---
Visit NBCNews.com for breaking news, world news, and news about the economy
Watch more from msnbc
---
Monday, 15 April 2013
Swedish security police force, SAPO is worried that some 30 Islamist inspired people from Sweden have travelled from Sweden to fight or trained for battle in Syria.



Monday, 15 April 2013
The BBC reports that Business lobby group British Chambers of Commerce (BCC) says most UK companies want to stay in Europe, with some powers brought back home. Read from the BBC
---
Monday, 15 April 2013
Swedish unemployment will remain above 8 percent for years, the government presented in its spring budget and which Scandinavian companies and market has seen.

---
Sunday, 14 April 2013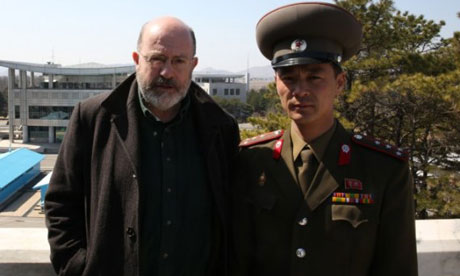 The BBC secretly sent three journalists to accompany students to a field trip to North Korea disguised as a research, which turned out to be a TV documentary.The LSE is furious but the BBC is bullish.

---
Sunday, 14 April 2013
Norwegian philanthropist over the weekend were working hard to assist a child in India with a severe hydrocephalus seek treatment.
---
Saturday, 13 April 2013
Sweden has its own difficulties when it comes to diversity of its people in public life. However, one thing is clear, Sweden leads in areas of freedom - freedom of warship, press, gender equality, and democracy among others in the world. So how should a typical Muslim work in a Swedish political party such as the Social Democrats?
---
Friday, 12 April 2013
The virtual currency bitcoin has become a hot topic in financial circles, partly because of the extreme price movements.



---
Friday, 12 April 2013
The new index - Social Progress Index, SPI, has completely ignores the traditional measure of economic growth, GDP, and focus instead on the social factors that measure the standard of living. That has placed Sweden on top of the world as the best country.
---
Thursday, 11 April 2013
Sweden will begin paying out bilateral aid to the Malian government again. The assistance, which was frozen after the military coup in March last year, is worth Skr250 million per year.






---
Thursday, 11 April 2013
Swedish government feels that it could reduce the cost of investment so that investors who buy into small companies should have the right to deduct half the cost, according to a government proposal presented in a bill.


---
Thursday, 11 April 2013
Swedish mortgage customer have been described as having some of the worse experiences such that their situation fit the way farmer sell cattle.



Thursday, 11 April 2013
At least seven out of ten older workers in the management sectors who are member of the worker union, Unionen is prepared to work longer today, but then working hours have become more flexible.


---
Thursday, 11 April 2013
A US think tank has found that not everyone cares for Nordic self-righteousness. The finding emerged in a report on why Finland lost out in its campaign to gain a revolving seat on the United Nations Security Council, report Finnish broadcaster, Yle
---
Thursday, 11 April 2013
Four Japanese automakers - Toyota, Nissan, Mazda and Honda - recall around three million cars worldwide, after the discovery of problems in passenger side airbags.


---
Wednesday, 10 April 2013
Sweden is worried about the provocative behaviours of North Korea especially when it emerged today, the deadline for war to start and that it will likely test fire a missile.

Train Crash in Sweden one dead
Wednesday, 10 April 2013
One person has died, when a dozen people were injured and several taken to hospital by ambulance after a passenger train collided with a truck northwest of Nässjö in Småland.
---
Wednesday, 10 April 2013
Generally Sweden is a great place to live which everything looking from good to excellent when compared to other countries. But within Sweden there are some municipalities that are tough places to live in.


---
Wednesday, 10 April 2013
Handelsbanken's strong stock market performance and rising dividends has significantly inflated the value of the employees' profit sharing scheme known as Oktagonen. This has meant that its workers are said to be awash with money.
---
Pork in halal sausages but not labelled
Wednesday, 10 April 2013
The Swedish food authority continues to discover wonders. A salami from Slovenia, labelled "Halal" but which in reality contains about ten percent pork. The fun side is that it is not listed on the ingredients list. The Swedish food authority discovered the pig DNA in beef products when it was tested.
Tuesday, 09 April 2013
The Swedish working scenarios is being designed such that people will be required to keep on working up until 68 years old.



Tuesday, 09 April 2013
Swedish biggest real estate website Hemnet is changing its approach in its business and would want any real estate dealer to pay Skr600 in order to advertise on the site.



---
Tuesday, 09 April 2013
Just a few hours after the British Iron lady, strongly admired and remembered around the world died, admirers worldwide are mourning but her enemies and critics are having a field day blasting her legacy up and down the country. Read more from Reuters
---
Monday, 08 April 2013
At least 70 Swedes are among those exposed in the leaked material brought to light recently in relations to secret banks accounts in tax havens.





---
Monday, 08 April 2013
A graph accident on Swedish television morning round table news became world news when North Korea dictator, Kim Jong Un got an invite to the Swedish news round table.
---
Monday, 08 April 2013
The boss of the Swedish rail monopoly, SJ, Jan Sundling, (pictured) has been forced to resign after his greedy attitude was exposed recently by Swedish television's investigative program.

---
Monday, 08 April 2013
The market for renting a second hand homes has changed a lot after the new law on leasing, especially in Stockholm. Apartments in the capital have become more and more expensive to rent.


---
Sunday, 07 April 2013
Something that left anarchist, green peace and all the anti nuclear activists cursing, last Monday afternoon, March 25, a ship carrying nuclear material and 68 kg of enriched uranium ripe to making for two nuclear bombs sneaked passed through the Swedish port of Helsingborg without any one knowing.
---
Sunday, 07 April 2013
Sweden received more that expected amount of asylum seekers in the first quarter of this year with Syrians making the largest amount. However, it still falls below forecast but the immigration system is not worried about any influx.

---
Sunday, 07 April 2013
Sweden is very quick to criticise other countries that discriminate against their minorities. Here especially in the job market, discrimination is very rife and today the Eastern Europeans are the one facing what the African have grown accustomed to - discrimination.
---
Saturday, 06 April 2013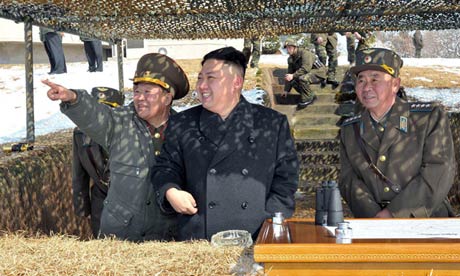 On Friday, North Korea's Foreign Ministry called the foreign embassies, including the Swedish, to a meeting on the situation in North Korea. In it, North Korea announced that it couldn't guarantee the security of the Western embassies after 10 April.
---
Friday, 05 April 2013
Sweden has never had so many business bankruptcies in the first quarter like this year. Not since 2009 as the spat of bankruptcies explosion in the country's corporate sector is worrying to both observers and market analysts.

---
Thursday, 04 April 2013
The Swedish government via its finance minister, Anders Borg has criticised the opposition, Social Democrats for making a very bold and "unrealistic" statement that they have an approach to make Sweden have the lowest unemployment in Europe.

---
Thursday, 04 April 2013
Sweden, Germany, Denmark, Finland in that order where classed as the EU's most innovative economies according to the Innovation Union Scoreboard 2013.



---
Thursday, 04 April 2013
A new alarmed has been made for a list of products testes recently, which show, contain dangerous substances that could harmful to the human metabolism.


Thursday, 04 April 2013
The secrets f tax haven revealed in which is review of a shady operation that has branches all over the world came to light in a global collaborative project with investigative journalists.
---
Wednesday, 03 April 2013
The Swedish opposition party, the Social Democrats are poised to make Sweden a country with the lowest level of unemployment in Europe. Enjoying a growing support from the voting public, the party seem to have secured an understanding of what the Swedish voters really want now - Jobs.
---
Wednesday, 03 April 2013
As the economic situation in Sweden has led to many people becoming unemployed, as well as the youth, it was expected that getting people back to work was government priority. Rightly so, the private sector was conscripted hoping for efficiency and results. But it turned out that the high unemployment in Sweden is a gold mine for private recruiting companies fleecing out of the tax payers.

---
Wednesday, 03 April 2013
For those with revenue over Skr9 million or a Million euro such as Swedish football star, Zlatan Ibrahimovic and other super-rich footballers in the French league will not escape the French high tax rules.



---
Tuesday, 02 April 2013
The Swedish purchasing managers' index for the industrial sector rose to 52.1 in March from 50.9 the month before. Corresponding month last year, the purchasing managers' index was 50.2.

Tuesday, 02 April 2013
The Swedish radical far right political party, the Sweden Democrats is gaining astronomical support from Swedish entrepreneurs, more that other parties such as Centre Party and the Green Party, a new opinion poll show.

---
Tuesday, 02 April 2013
The Swedish car market continues to crumple under intense economic climate as car sales and new car registration keeps sliding. But with the economy rebounding, the future looks bright.


---
Monday, 01 April 2013
Swedish Social Democrats party continues to move forward in voters support according to news opinion poll release on Easter Monday.



---
Monday, 01 April 2013
Sweden has thought of repatriating some North Korea refugees back to South Korea although the two countries are currently taking war. But that situation can change if an all out war break out.
---
Sunday, 31 March 2013
Swedish economic assistance or economic aid to some countries in Latin America are to be crushed and stopped, in a proposal from Gunilla Carlsson, head of the Swedish International Development Cooperation (SIDA).
---
Climate change bringing changes in the way of life of the Greenlanders
Sunday, 31 March 2013
Greenland is changing driven by climate change. as the ice there melts due to growing rise in temperature, it exposes something there that had not been expected before - lots of minerals, cultivable land and lost of access, according to this reports from the Independent Newspaper.
---
Friday, 29 March 2013
The founder of Ikea who is a billionaire has bee catalogued by various British media networks as a frugal billionaire because he lives a very modest life. Contrary to way wealthy people in British live - arrogant, reserve, high walled buildings and in segregatory manner, British tabloid papers are surprise that a Swedish billion lives this so simple like an ordinary person. Read on here from the Daily Mail and from The Daily Express
---
Thursday, 28 March 2013
Finland has skill shortages in some sectors of its economy. As it looks around to resolve these problems, the explosive unemployment in Spain is looking as a fertile ground to fish for workers. Spain and Portugal appears to have the skills they need.
---