Scandinavian
Companies and Market on
Social Media Networking
News Headlines and Feed
Business and Finance News videos
Wednesday, 15 May 2013
There is rumour circulating in the Swedish media rumoursphere that the television station TV4, will be shelving its new 24 hour news channel.
---
Wednesday, 15 May 2013
Swedish network equipment vendor Ericsson (ERIC) doesn't support the European Union's planned investigation into Chinese exports of mobile telecom network products, the company said Wednesday. Dowjones News - via ADVFN
---
Wednesday, 15 May 2013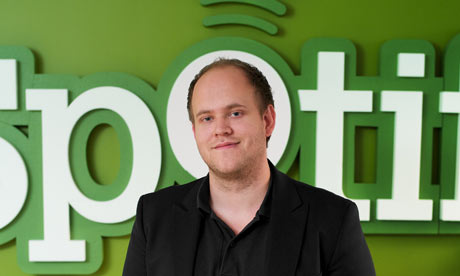 Swedish music streaming company Spotify will know if it has stamina to stand against giant dinosaur search engine and advertising company, Google as it wait to take a bite deeper into the music streaming business sector.

Wednesday, 15 May 2013
Security and Cash handling company, Loomis has been contracted by the Riksbank, Sweden's central bank, to take responsibility for part of the Riksbank's handling of coins in Sweden.
---
Wednesday, 15 May 2013
Officials from the European Free Trade Authority, ESA carried out onTuesday a dawn raid on the oil group Statoil's headquarters in Stavanger, Norway, Statoil writes in a press release.
---
Wednesday, 15 May 2013
Clothing chain Hennes & Mauritz sales rose in April by 11 percent compared with the same month last year, measured in local currencies including VAT.
---
Wednesday, 15 May 2013
Investor, the Wallenberg family leading investment company that ones some of the leading Nordic-based international companies, has completed its acquisition of Permobil.
---
Tuesday, 14 May 2013
A bank official on Lidingö outside Stockholm is suspected of stealing nearly Skr12 million from 86 clients.
---
Tuesday, 14 May 2013
The price of solar panels has dropped dramatically over the past two years such that its expansion could be reaching various corners in Sweden.

---
Tuesday, 14 May 2013
Nokia's shares fell significantly on the Stockholm Stock Exchange after the new flagship model Lumia 925 announced on Tuesday morning seems to have disappointed analysts and the market.
---
Friday, 10 May 2013
TeliaSonera Uzbek subsidiary, the mobile operator Ucell, has been fined for illegal price fixing, Swedish business daily, Dagens Industri reports.
---
Thursday, 09 May 2013


Nokia Corp. (NOK), struggling to regain ground in the competitive smartphone market, unveiled a $99 touch-screen smartphone for the Indian and other emerging markets to help drive sales and boost its falling market share - Dow Jones News via ADVFN
---
Wednesday, 08 May 2013
Volvo Group's planned collaboration with Chinese automotive giant, Dongfeng came a step closer on Wednesday when the EU approved the plans.
---
Wednesday, 08 May 2013
Fashion brand, Prada will open a store in autumn 2013, in one of Hufvudstaden's properties in central Stockholm.

Wednesday, 08 May 2013
Wind turbine company Vestas came out with a first quarter report of this year showing a loss before tax of Dkr1.1 billion.
---
Tuesday, 07 May 2013
Nokia is to stick with the MS operating system to boost its challenge to other current market leaders such as Apple and Samsung in the smart phone market.

---
Tuesday, 07 May 2013
Updated version of operating system will take into account complaints made by users - The Independent
---
Tuesday, 07 May 2013
Two former executives of the publicly traded consulting firm, Sweco are suspected of bribery in relation to Swedish government aid via Sida-funded projects in Ukraine.
---
Monday, 06 May 2013
Finland is to open its broadcasting more to the international arena by offering more news in the English language - something scarcely seen in the Scandinavian region.

---
Sunday, 05 May 2013
More than 40 multinational companies have inquired about relocating their headquarters to the UK because of the cuts in corporation tax, the British daily, Telegraph newspaper reports.

---
Sunday, 05 May 2013
Since the economic crisis back in the 2008-9, the sales of car had fallen and have not really fully recovered to the pre- crisis period. Some experts have posited that car usage especially in the older richer and developed would have reached in limit.
---
May 3, 2013
Atlas Copco's U.S.-based Quincy Compressor LLC announces that it has finalized the acquisition of National Pump & Compressor's air compressor business in the state of Illinois, USA.

---
Thursday, 02 May 2013
Atlas Copco, the industrial group that produces compressors, power tools and assembly systems among others announced it has closed the acquisition of the assets of Saltus-Werk Max Forst GmbH, a manufacturer of mechanical and electric torque solutions based in Germany.

---
Tuesday, 30 April 2013
When the Swedish biggest real estate site, Hemnet announced that it was to start charging listing fees, it was felt that the business will suffer. That has now emerged as a reality.

---
Monday, 29 April 2013
Nordea, Nordic region's biggest bank, accused of selling investment products that had no returns.

---
Friday, 26 April 2013
The Norwegian telecoms operator Telenor 's underlying EBITDA earnings for the first quarter of 2013 was Nkr8.423 million against Nkr 7761 million same times last year in the first quarter of 2013.

Friday, 26 April 2013
For the China market, it emerged today that within three to five years, Saab cars designed for the Chinese market will be built in the Chinese city of Qingdao.
---
Thursday, 25 April 2013
Swedish automaker Volvo Group reported first-quarter 2013 loss attributable to equity holders of the parent compny of Skr304 million , or 0.15 kronor per share, as against a profit of Skr4.05, or 1.99 kronor per share, last year.

---
Thursday, 25 April 2013
The Stefan Persson family is donating Skr 500 million to H&M's charitable foundation, the H&M Conscious Foundation.
---


Friday, 17 May 2013

Norway believes that it is now time to stop giving hand outs or economic aid to some African countries such as Tanzania. In that light, International Development minister, Heikki Holmås is working the most subtle ways of cutting down aid to Tanzania.
Friday, 17 May 2013

Various Norwegian local authorities have decided after a very strong and heated debate to introduce a ban on the niqab and other comprehensive headgear at all high schools.
---
Friday, 17 May 2013

Progeria otherwise know in as HGPS (Hutchinson-Gilford Progeria Syndrome) an extremely rare, fatal genetic condition which affects children and gives them an appearance of accelerated aging seems to be opening up to the route of cure led by researchers in Sweden.
---
Friday, 17 May 2013

Billion to the treasury as the Swedish government has so far received Skr1.3 billion from the previous fiscal or tax refugees who have now given up running and declared their hidden assets.
---
Friday, 17 May 2013

The British people have been accused of following the charismatic leader of the anti-EU party Nigel Farage blindly. They are worried about their own economy and are blaming it on the EU. Wrongly so, if Britain leaves the EU this is what will happen to its economy thereafter.
---
Thursday, 16 May 2013

Stockholm School of Economics (SSE) has dismissed its Rector Rolf Wolff and paid him big money for him to go.According to media reports and a press release from the School, Rolf Wolff, agreed with the Board of Directors of the school to leave his position. Karl-Olof
---
Thursday, 16 May 2013
Sweden has emerged as the unlikely country where income gap is growing fastest of all 34 OECD countries, a new report shows which also exhibits that the over-hyped Swedish generous welfare state is really not there.

---
Thursday, 16 May 2013

Swedish house prices already defined as over valued will never stop rising further. New house market review show how real estate prices in Sweden continue to rise, especially in the Stockholm and Gothenburg areas.
---
Thursday, 16 May 2013
There is the growing presence of professional lobbyist in Sweden. For the period of 20 years lobbyist have increased from 100 to 700-800 and they are making impressive money given that where decision making is, there is money.

---
Thursday, 16 May 2013
Support for a Swedish accession to NATO has risen, but still a majority of Swedes stand against membership in the alliance.



Thursday, 16 May 2013
Suicides and serious suicide attempts among young people in Sweden is on the increase. Most of those more vulnerable are young people and particularly those with disabilities and reduced working capacity.
---
Wednesday, 15 May 2013
Record numbers of municipalities in Sweden have a shortage of apartments for young people and professionals who just start a career. As the housing crisis spreads, the proportion of young adults living in their parental home has exploded.

Wednesday, 15 May 2013
British unemployment which had been falling in an economy that was not growing has started to rise. Latest official data from the British Office for National Statistics (ONS) show that unemployment has risen to 2.52 million and now stand at 8.7 percent. Read more from the BBC.
---
Wednesday, 15 May 2013
A new report from the Norwegian Food Safety Authority, Mattilsynet, shows that almost half of the foods sold in the shops are labelled incorrectly. A survey found that 94 of the Mattilsynet 195 different food items were mislabelled.



---
Tuesday, 14 May 2013
This comes as the rise of the populist UKIP party and its anti - EU rhetoric seem to have gone down well with and a British public beaten down by a poor austerity- forced economy and the fear of increase immigration from Eastern Europe. Read more from the Guardian.
---
Tuesday, 14 May 2013
Could it be that companies have tested and have found that though "boat is good but home is best" following a Swedish saying, as about 40 percent of companies are reported returning production or some sort back home.
---
Tuesday, 14 May 2013
U.S. Secretary of State, John Kerry touched down at Stockholm's Arlanda airport today for a visit to Sweden to participate in the Arctic Council's meeting held in Sweden.


Tuesday, 14 May 2013
For the second year in a row, more households in Sweden have shown that their private economy was getting better than worse. But there is also a catch - the gap between the rich and poor is expanding.


---
Tuesday, 14 May 2013
There is test for democracy brewing in the Swedish second biggest city Goteborg as the question of the congestion charge zone instituted in January this year persists. Goteborg people do not want it and the question remains if the local government will give democracy a chance by holding a referendum on the issue.
---
Monday, 13 May 2013
It looks like confidence in gradually coming back to the British economy. CBI sees signs of rising business confidence, reports the Guardian
---
Monday, 13 May 2013
Recently in the UK, there has been increased bashing if higher education. With growing unemployment and underemployment, many commentators and political pundits have blamed some of that to rampant university degrees. One proof of the negative side of university degree though has been the inability of graduates to pay back their study loans.
---
Monday, 13 May 2013
Turkey, a NATO member may attack Syria and thus indirectly draws Denmark - into Syria's civil war. Then the Danes are asking whether they are going to war in Syria?


---
Monday, 13 May 2013
Sweden and Scandinavia's largest bank, Nordea had and still has a secret register where potential and current customers were register and specific description and terms attributed to them which described and coded them according to how their characters might affect their business with the bank.

Monday, 13 May 2013
Swedish financial institutions have really lost the plot when it comes to ID security of its customers. After reports emerged today to show that identity hijack in Sweden is now a common way of fraud, justice minister, Beatrice Ask gave lectures to industry officials urging them to take responsibility.
---
Monday, 13 May 2013
A large number of Swedish households expect that house prices will rise in the nearest future. Only 13 percent of the 1,000 respondents in anews survey believe that prices will fall.

Monday, 13 May 2013
More and more people in Sweden are reporting cases of mistreated all across the Swedish healthcare system.






---
Friday, 10 May 2013
Swedish companies and the popular view in Sweden is that Africa is a poor-debt-ridden, economic aid reliant, made up of banana republics, which no one can do business with. Things are not as being described as it supposed to be so the Swedish Finance Minister Anders Borg is calling on Swedish companies to change their mentality about Africa for their own good.

---
Friday, 10 May 2013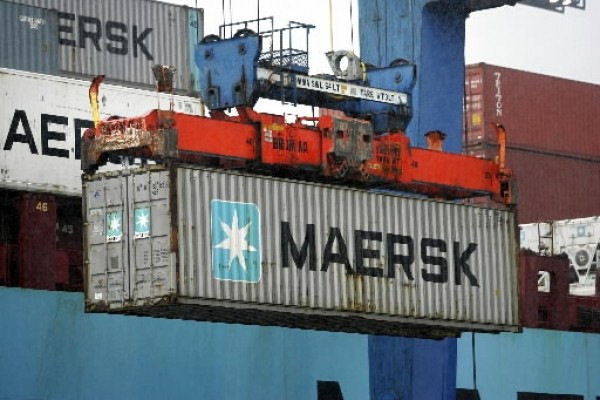 Demark is setting sails across the pond to seek a share in the Mexican booming market. The Scandinavian country feels that there are opportunities to make some money with their leadership in energy, health, and food products.
---
Friday, 10 May 2013
Two-time Olympic medallist, Andrew Simpson, crew member of the Swedish America's Cup yacht Artemis, died when the boat capsized during training.
The other crewmembers escaped without serious injury.

---
Thursday, 09 May 2013
The Swedish government's Alliance coalition is losing voter's support if the latest opinion poll published today was to be taken seriously.



---
Thursday, 09 May 2013
Sweden and Sub Sahara African in terms of business and or investment are not things that mix up in the same cubicle. However, it looks like the time has come when Sweden has started changing its look about Sub - Saharan Africa and moving more towards the business line.
---
Thursday, 09 May 2013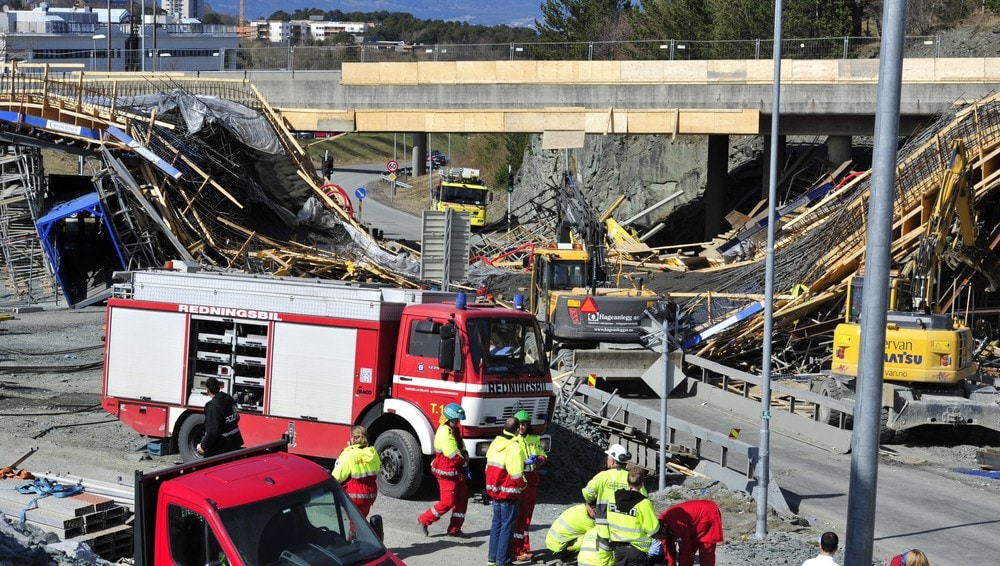 Two people were killed and several injured when a bridge collapsed and fell across the roadway in Trondheim, Norway later on Wednesday.


Thursday, 09 May 2013
The world price for milk powder, the past year has increased by 50 percent. For Swedish farmers, it is a positive signal.



---
Wednesday, 08 May 2013
Some 77 000 Swedish youths - defined as young people aged 16-29 are at risk of never getting a job. They have neither studied nor worked in the last three years, according to a report from the Swedish Employment Service.
---
Wednesday, 08 May 2013
Swedish salmon with a high levels of dioxin has been illegally exported to Denmark and other EU countries.


Wednesday, 08 May 2013
The Swedish national debt is increasing and is now, as at late April, at Skr1,212 billion.




Wednesday, 08 May 2013
Danish biggest Bank, Danske bank is tremendously unpopular among Danes. The bank has now dropped down to a bottom ranking of the most highly regarded companies in the country.





---
Tuesday, 07 May 2013
After having worked under Margaret Thatcher to implant the UK in the European Union, former Chancellor, Nigel Lawson now joins the chorus of the UK dog whistle and call on the UK to withdraw from the Union. The UK has been whinny and mourning a lot about the EU, why can't they not just withdraw. Read the report from the Guardian
---
Tuesday, 07 May 2013
The Scandinavian region continues to show the world that the success of any country depends on how its people feel in all aspects that make up our lives - not only the quest for money and self-enrichment This region leads in taking care of mothers and children.

---
Monday, 06 May 2013
The number of companies that went bankrupt in Sweden rose by 16 percent in April compared with the same month last year. The largest increase was within the sectors of services, construction and information and communication.

---
Monday, 06 May 2013
A new research from the Swedish university of Örebro suggest that new environmental toxins have been accumulate in the systems of our smallest children.


---
Sunday, 05 May 2013
Unemployment, lack of jobs, welfare cashing by big corporation with offshore accounts, education, immigration saw the head of the Swedish political parties represented in the parliament descended on the national television on Sunday night and hit each other with zingers.
---
Sunday, 05 May 2013
Construction companies make big profits in Sweden and thus charge the highest prices on building homes. Compared to the EU average, Sweden is the most expensive place to build a house as this is then passed to the homebuyers who are in most cases happy to pay the high price tag.
---
Friday, 03 May 2013
Eating less meat is the single most important measures to reduce greenhouse gas emissions and achieving the UN's climate goal. This was the conclusion drawn by researchers at the Swedish institute of technology, Chalmers in a report.


Friday, 03 May 2013
A violent explosion in an apartment north of Stockholm has cost three people their lives. Two victims may be children.


Friday, 03 May 2013
More Norwegian are choosing to prioritise free time before seeking to have money as a new review show that Norwegians seem to spend less time on the job.

---
Friday, 03 May 2013
Labour retained his seat at a by-election to parliament in Northern England on Thursday, but the EU-hostile UKIP immigrant bashing party pushed the governing Tories down to third place.

---
Friday, 03 May 2013
Fraudster James McCormick is jailed for 10 years for what an Old Bailey judge described as a "callous confidence trick" in selling fake bomb detectors to violence-torn countries. Despite al the talk, no one detected the fake device until recently.Read more from Channel 4
---
Thursday, 02 May 2013
The Swedish government has been accused of being too big and too expensive. It is determined that the government could save some Skr200-Skr300 million annually if proper management was instituted in the way its evolve its operation with changing times.

---
Thursday, 02 May 2013
It is known that cosmetic products contain thousands of chemicals, some of which have been associated with reproductive and other health effects. A new American study has gone deeper and suggest that lip products - lipstick are more dangerous because despite the it's dangerous content, it is ingested. Read more from Environmental Health Perspective
---
Thursday, 02 May 2013
The Swedish financial supervisory authority, FI wants to ban savings accounts with high risk. Many savers are attracted to these accounts by its promised high interest rates, but the risk of them losing all their savings in these accounts is too big.

Thursday, 02 May 2013
In March, the Swedish Purchasing Managers' Index (PMI) was 52.1 and there was increased dexterity that the economy was back on the growth path. However, suddenly, the celebrated industrial recovery has taken a reverse turn.
---
Thursday, 02 May 2013
Unlike the view that deposit the UK economy is persistently in stagnant economic growth the job market was doing fine. But it turns out that a large number of people are working less than they would like as well as that there is large level of underemployment according to a study published on Thursday Reuters
---
Wednesday, 01 May 2013
Although the Norwegian mass murderer and terrorist, Anders Behring Breivik is behind bars - far away from the Norwegians everyday life, there are still traces of his internet activity before the terrorist attacks of 22 July 2011.
---
Wednesday, 01 May 2013
New rules from May 1, in Norway means that anyone who wants to travel with their dog, cat or ferret between Norway and Sweden must have a passport for these pets.



---
Wednesday, 01 May 2013
A man in the Gothenburg region in western Sweden is suspected of having manipulated the stock prices of, among others, shared traded on the Stockholm Stock Exchange OMX from his computers.


Wednesday, 01 May 2013
Women who smoke are at a significantly greater risk of colon cancer than men who smoke, a new large Norwegian study posits.



Wednesday, 01 May 2013
The Swedish far right political force, the Sweden Democrats seem to be in permanent decline if the compilation of five major polls done by polling organisation Novus for radio Sweden is realistic. For example, the party has seen its poll and immediately started reversing from its peak of 8.8 percent in March to 7.8 in April.
---
Tuesday, 30 April 2013
Danish unemployment is at its lowest level since December 2009 as 5.8 percent of the workforce is now unemployed a fall by 2,300 people who left the job market.


---
Tuesday, 30 April 2013
Swedish authorities have alerted the public about the outbreak of hepatitis A linked to imported frozen berries and the number of people affected is growing.

Tuesday, 30 April 2013
Due to lack of regular checks, from the Swedish Dairy Board, dairies products such as milk have been found to contain mold that can be carcinogenic, and an alarm has been blown today for consumer to be cautious.


---
Tuesday, 30 April 2013
Confidence in the current Swedish bourgeoisie government continues to tumble and there is a consensus emerging that the opposition Red - Green could do a better jobs in governing the country.
---
Monday, 29 April 2013
The victory in Iceland's election of parties who would spurn the European Union may keep the country isolated by cementing damaging currency controls in place - Reuters
---
Monday, 29 April 2013
Afghan President Hamid Karzai, who on Monday arrived in Finland for an official visit, admits that his government has received money from the CIA.



Monday, 29 April 2013
Danish tax burden of 47.7 percent is the highest in the EU. The lower corporate tax will move Denmark from the 10th to 13th most expensive place to do business.



Monday, 29 April 2013
A new proposal in the Swedish policy systems is that to make children born in Sweden of foreign parents to automatically become Swedish citizens.

Monday, 29 April 2013
Sweden's second biggest city and the lead industrial hub of the land, Gotheburg is seeing an escalation of gun shooting which look a lot like actions in a western movie.



---
Monday, 29 April 2013
In three years, Sweden's ten largest payday loan companies have put 68,738 people in debts. A new media review shows that up to six borrowers cannot repay their loans. Now bailiff requires that the industry put its cards on the table.


---
Sunday, 28 April 2013
The Swedish pension fund, the AP Fund has been accused of carrying our unethical investment or placement when they invest Swedish people pension money in companies that produce drugs used in killing people.
---
Sunday, 28 April 2013
Two Swedish customer workers have been growing cannabis plants while at their place of work and the aim, of the operation was to carry out research.




---
Sunday, 28 April 2013
In a new statistically significant poll conducted to test the political climate in Sweden, presented recently, far right party, Sweden Democrats is seeing its political fortunes fading.

---
Friday, 26 April 2013
Although it is very easy for the Swedish people to develop fatigue in a political leader after he has been in office for long, the current and present prime minister, Fredrik Reinfeldt continues to be rated higher in the mind of voters.

---
Friday, 26 April 2013
The Nordic countries have become an increasingly attractive market for forced prostitution in recent years blamed on the euro crisis in southern Europe. The number of trafficking victims in Sweden has risen sharply, according to new European statistics.


---
Thursday, 25 April 2013
Despite reporting a disappointing result, its stock price continues to rise. Why? Because besides the growing order recorded in the order books, the Norwegian oil fund is increasing its ownership in the company.
---
Thursday, 25 April 2013
Russian military has once again surprised Sweden with another military practise near the Swedish border and Sweden has not reacted. Sweden taken for a rise by Russian and sweden seem to accpt it.


---
Thursday, 25 April 2013
The Social Democrats, the Left Party and the Green Party (red-Green Coalition) have together gained a 49.5 percent of voter support in the latest voters' opinion poll ran by Swedish television, TV4 conducted by polling organisation Novus.

Thursday, 25 April 2013
The British economy avoided the triple dip recession with an economy that grew better than expected to 0.3 percent in the first quarter compared with the previous quarter.



---
Wednesday, 24 April 2013
Former Nokia workers employed by the Indian IT services firm Tata Consulting Services (TCS) have walked off the job. The workers are facing the axe as TCS looks to downsize its workforce in Finland, reports Yle Finland
---
---