Health and Welbeing
Monday, 06 August 2012
The idea that limited sleep affect the health of humanity is not new and the relationship between lack of enough sleep and obesity has been documented in the past .

Going forward in that line, a Swedish research show that lack of sufficient sleep especially among women can lead to increase growth of fatty tissues around the stomach region.

In a research in which 6500 women participated there emerged a correlation between a between poor sleep and abdominal obesity.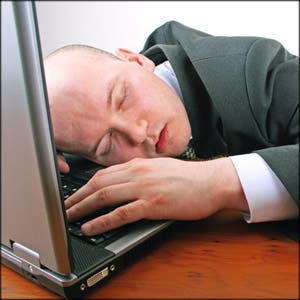 The study which was performed on 6500 women in Uppsala, with the findings, published in journal of Sleep Medicine, it shows that limited sleepers of short sleepers would have considerably thicker fat growth around the stomach than those who sleep seven to eight hours a night.

"Our results provide further support that insufficient sleep may contribute to the medically harmful abdominal obesity. But more research is needed before we know for sure if it is any causal relationship," says Jenny Theorell-Haglöw at University Hospital's pulmonary and allergy clinic at Upsalla according to Swedish media reports.

Those who only sleeps five hours a night have a higher chance of developing more fat around their stomach and abdomen which would often crossed the threshold leading to the risk of increased cardiovascular disease.

The group had an average fatty stomach at 89.2 centimetres, which was six centimetres more than those who slept between seven and eight hours a night.
by Scancomark.se Team

---

Please leave a comment about the above article